You're going to need one of the best VR headsets if you want a truly immersive VR experience.
Which is the best VR headset for you? This is an important question as virtual reality tech improves and more options enter the market. The problem is, it isn't always easy to decipher what you need. Untethered or tethered? Do you need a PC to run it? What about space? These are all key to understanding which virtual reality headset is right for you and we've covered the basics, along with the best VR headsets you can buy below.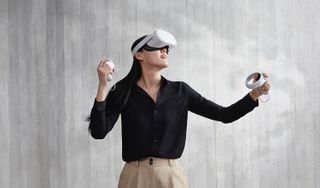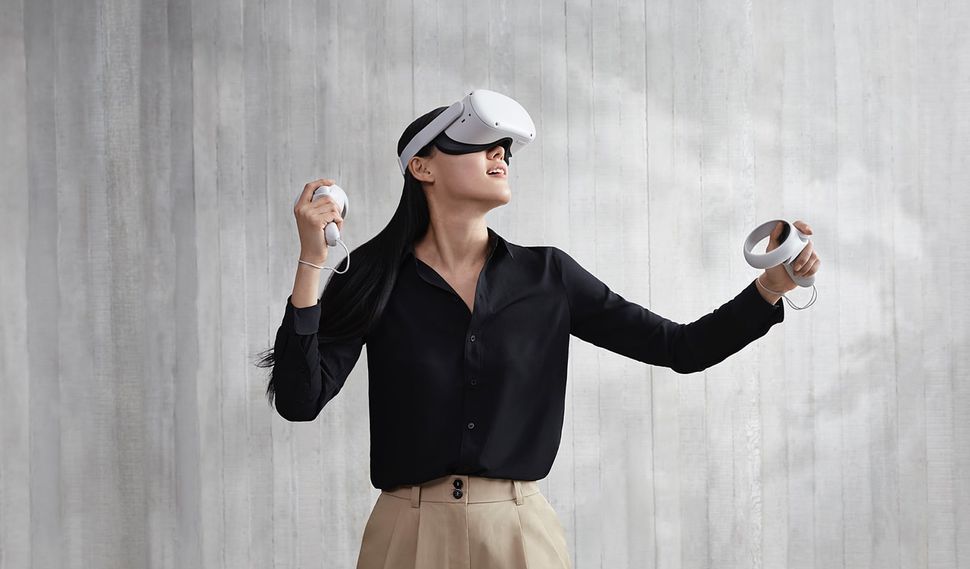 (Image credit: Oculus / Facebook)
But before we get into the nitty-gritty, if you're questioning whether you should bother with a VR headset, we're here to tell you there's nothing quite like VR for entertainment at the moment, whether you want to play a shoot-em-up game, go on a narrative-driven adventure or just kick back and watch a movie in your own virtual cinema. For sheer immersion, you can't beat virtual reality and your experience will only be enhanced when you have a set-up that suits you, your budget and the space you have available at home.
Right now, there are four main players when it comes to mainstream VR headsets you can use at home – Oculus, which recently released the new Oculus Quest 2, PlayStation, HTC and Valve, which released its own first-party headset called the Valve Index last year. 
If you're dead-set on a specific VR game you've heard a lot about, like Half-Life: Alyx, you'll need to make sure you're buying a headset that supports that title. Most VR hardware models have distinct (if often overlapping) libraries and content services, so it's crucial you don't get caught out there. 
Take a quick look at the design and specs and it's not easy to figure out which one is right for you. Don't worry. We've tried them all, and can now offer definitive advice on each and every model. We've selected each of the virtual reality headsets below for different kinds of tech-lovers, whether you want a wire-free VR headset for a small space and small-ish budget or the best-of-the-best PC-powered device that knows no bounds.
Best VR headsets on Black Friday and Cyber Monday 
Black Friday falls on November 27 this year, followed by Cyber Monday on November 30, and we're expecting to see fantastic deals on the best VR headsets during this period.
VR headsets aren't exactly cheap, especially when you consider the VR games (and in some cases, accessories) that you need to purchase alongside it to get the best out of your VR experience. 
Fortunately, around Black Friday, we see tend to see big discounts on VR headsets. While you can pick up a deal on a standalone headset, it's the VR headset bundles that are the real value for money - packing in a bunch of accessories and games to get you started from the off. 
So if you've been playing around with the idea of picking up a VR headset in the near future, we would advise holding off until these sales periods - you'll be grateful you did.
We'll be showcasing the best VR headset Black Friday deals on TechRadar. But be sure to check back here too where our price finding system will bring you the best prices on all the products we've selected below.
Best VR headsets at a glance:
Best VR headset: Valve Index
Best standalone VR headset: Oculus Quest 2
Best console VR headset: PSVR
PC runner up: Oculus Rift S
Best mobile VR headset: Samsung Gear VR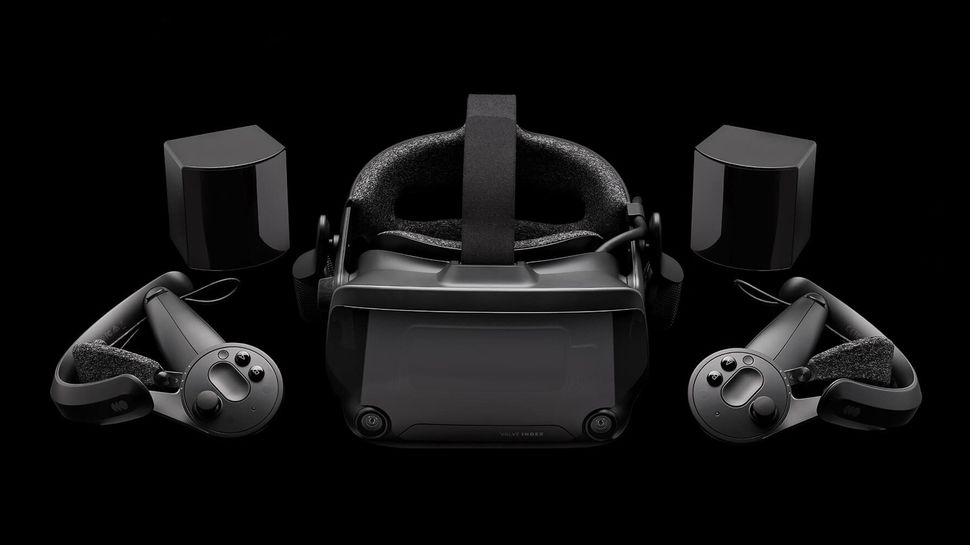 There's little doubt that the Valve Index is the next-generation VR headset people have been clamoring for: it has an ultra-crisp display that runs fairly well even with older GPUs, a wider field of view, a higher refresh rate and Valve's 'knuckle' controllers, which can track the movement of every finger. 
Around the house, there's no doubt the Valve Index will be our default VR headset going forward. It's a significant upgrade to the HTC Vive, and runs much smoother than the Vive Pro, a powerful VR headset that really struggled to deliver on the promise of high-end, room-scale VR.  
And yet, while the Valve Index is the best VR headsets yet released, it's brought some of VR's most annoying aspects along for the ride. 
Setting it up can be painful, updates can cause connection issues, and you may find a new error the next time you go to use it. But, if you can look past those issues, this is a really good VR headset. Its higher-resolution screen and better refresh rate allowed us to use it for longer periods of time without discomfort, and the Index Controllers are a real step up from the ones that ship with the Vive.
It's expensive, yes – and stock can be frustratingly hard to come by – but for the gamers who want next-level VR, the Valve Index is the only way to go.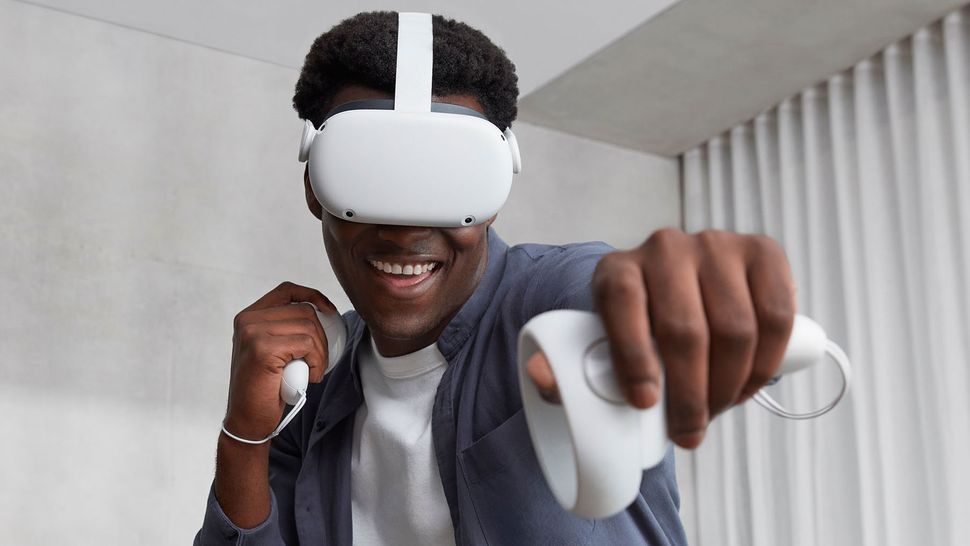 If you're looking for a VR headset that doesn't need to be wired up to an expensive PC and offers a lot of movement and freedom, then the Quest 2 is the best option.
In fact, for the majority of people, this is the best headset on the list for a whole host of reasons. It's a significant improvement over the original Quest, with a more responsive experience thanks to improved RAM and chip specs, and a higher resolution display that's 50% sharper than its predecessor.  
Developers now have the option to make their games run at 90Hz (important for increased comfort and realism while playing), and the headset itself is lighter than before, too. Hand tracking – which came to the original Quest via a firmware update, but is baked into the Quest 2 from the off – is also impressive.  
There's nothing quite like the thrill of VR. Games like Robo Recall and Beat Saber should still amaze, and, in an age of social isolation, turning YouTube VR into your own personal IMAX screen is a welcome distraction from the madness of the outside world. 
Although the Oculus Quest 2 is our top pick for the best standalone headset, the original Oculus Quest is still a great choice if you're looking for an untethered VR headset that doesn't need an expensive computer to power it. The Quest 2 might bring a significant upgrade, but the original still boasts an OLED display panel with 1440 x 1600 per eye resolution, and is powered by a Snapdragon 835 processor. 

There's no getting around the fact that in order to run either the HTC Vive, HTC Vive Pro or the Oculus Rift you need a pretty high-end gaming PC, which is not an insignificant investment for most people.
That's not the case with Sony's PlayStation VR, which requires little more than a PS4 console to run. 
Considering the sizeable difference in power between the PS4 and PC, the PlayStation VR is a surprisingly competent VR headset. Its refresh rate is responsive, and we've had no issues with the reliability of its head-tracking.
Thanks to Sony's backing, the collection of PlayStation VR games is also impressive. There were dozens available at launch, and many more have followed over its first year on sale. 
Sony has addressed one of our biggest objections with the PlayStation VR – that its accessories are sold separately – by offering a variety of packs and PlayStation VR bundles with devices like the PlayStation Camera included. However, PlayStation Move controllers, while included in some bundles, aren't in every one. 
While you have to be aware of the additional cost involved, depending on what bundle you opt for, recent price cuts have made the PlayStation VR even more affordable. It may not be the best VR headset, but the PSVR is certainly making a strong case to users and some will find it's the best for them at this moment in time. And if you're thinking about going PlayStation in the next generation, the PS5 is going to support PSVR too. 

Virtual reality has come on leaps and bounds since Oculus founder (and controversial VR poster boy) Palmer Luckey first introduced the world to the Oculus Rift back in 2012. Now owned by Facebook, the Oculus Rift S should represent the next leap forward for the company's high-end, PC-based virtual reality experiences - but, unfortunately, it's more of a baby-step.
Like the Oculus Rift, the Rift S works in tandem with a PC to deliver virtual reality experiences. It connects to your PC over a USB 3.0 port and a DisplayPort connection, and is tethered to the machine by a lengthy cable that's more than enough to accommodate the 'room-scale' experiences that Rift S is capable of delivering. It's more limiting in terms of free movement than the superb wireless Oculus Quest, but the trade off here is that, by being powered by your PC, it's capable of powering more detailed and dynamic experiences. 
The good news for early adopters is that, to reduce frustration, Oculus is making the Rift S completely backwards compatible with the original Rift titles, and making the Rift forward compatible with the vast majority of games released for the Rift S and Oculus Quest with some minor exceptions. 
 In many key respects, it betters the original Oculus Rift. It's easier to set up, potentially more comfortable to wear, has a much more robust games library than it did at launch, and an improved resolution. But, unfortunately, Oculus has had to sacrifice greater audio and refresh rate to do that.  

Samsung Gear VR has always been a respectable smartphone-powered VR headset, but now that it has a motion controller, it might be the best VR headset option for mobile users.
In addition to the new controller, the updated Gear VR is lighter and more streamlined than before, and features a USB-C connector that connects directly to a Samsung Galaxy phone. 
Compatible phones, as expected, include the Galaxy S8 and Galaxy S8 Plus, as well as the Galaxy S9 and Galaxy S9 Plus (if you have the latest Gear VR headset). 
The included motion controller has hints of the HTC Vive controller design, with a touchpad and trigger button, which aren't bad things. It's with the controller that the Gear VR really comes into its own, allowing you to interact with the VR worlds in front of you in a way previously impossible without it. 
Of course, being powered by a smartphone, the headset's performance is entirely tied to the phone you've slotted in, though in our experience this isn't a problem considering the power within Samsung's higher-end handsets. However, if you're using an older Galaxy phone, your experience could be noticeably affected. 
Since Oculus launched the Oculus Go standalone headset, the question of where smartphone-powered devices like Gear VR fit in only becomes more relevant. But since the Oculus Go and Samsung Gear VR share an app and game library, you can expect support for the Gear VR to continue for quite some time.

Which VR headset should you buy?
Honestly price and platform will make most of the decision for you—there aren't any headsets for console gamers besides PlayStation VR and, if you need a standalone headset, you're basically stuck with the Oculus Quest.
At the moment, the four best on the market – the Valve Index, HTC Vive, Oculus Quest and PlayStation VR – are unsurprisingly the most expensive of all the mainstream VR headset offerings, but there are some less expensive options if you'd rather dip your toes into VR before spending your entire pay check.
Each headset has its own unique strengths and weaknesses, and if you're not aware of these before you buy, it could be a very costly mistake to make. But that's exactly why we put this guide together.
HTC Vive Pro vs HTC Vive: should you upgrade to the high-end headset? 
The problem with VR at this stage of the game isn't that there's too few VR headsets on the market or that there's not enough content, but that there are way too many to pick from, especially now that there are more and more headsets hitting the streets like the Oculus Quest, Valve Index and HTC's Vive Cosmos. 
The good news for those serious about getting the best VR headset experience is that the industry has made real strides in terms of making standalone headsets almost as powerful as their premium PC counterparts and, thanks to increased competition between the three big headset makers, have made most of their headsets much more affordable than they were three years ago. Translation? Choosing the best VR headset that's right for you is now easier than ever.