There are good companies – and then there are great companies. Of the many digital start-ups that try to fight for every bit of possible market share and sustain the competition, these are the firms that steal the limelight with something that starts with as basic as hard work and determination.
Let us take a look at the Top 10 digital companies in the world, according to Forbes
10) Facebook

The first foray into an era of social media, Facebook has amassed popularity and different revenue streams over the years. Started in 2004 by Mark Zuckerberg, it is now a behemoth controller of social media which boasts WhatsApp and Instagram as its subsidiaries.
9) Walt Disney
Started with the idea of producing short films with animated characters, it has today grown into a media and entertainment conglomerate. With revenues close to $69.5 billion as of last year, Walt Disney has entered a vast domain of products and services – most notably the amusement parks
8) China Mobile

Headquartered in Hong Kong, the telecom company from the emerging superpower nation China holds domination in almost every tech domain possible. With its majority shareholder being a state-owned company, range from fixed telephones to digital and internet television are serviced by China Mobile.
7) Verizon Communications

Known for its creative marketing campaigns and strong presence in sports events, American telecom leader Verizon ranges in dealings, from broadband to telematics. Based on 2019 data, they had attained revenues worth $132 billion and look set to grow further.
6) Amazon
Like so many companies that went on to make it big, Amazon started off as a marketplace for e-books. But today, it has risen to gigantic levels venturing into new-age services like cloud computing and digital streaming. Jeff Bezos's company amassed close to $280 billion last year and was himself briefly the richest man in the world.
5) AT&T
Texas-based telecom company AT&T have long been known as a force in satellite televisions and telephones' markets. They later expanded into digital streaming and IP rights protection and have a market cap valuation of close to $208 billion.
4) Alphabet
More commonly known as the parent company of Google and its operating services, Alphabet Inc is an ideation firm that lends weight to creative projects and also houses companies such as Jigsaw and Waymo. The CEO is the very popular Sundar Picchai and under his guidance, Alphabet posted revenues of $161 billion and are market valued at a cap rate of $1.034 trillion.
3) Samsung Electronics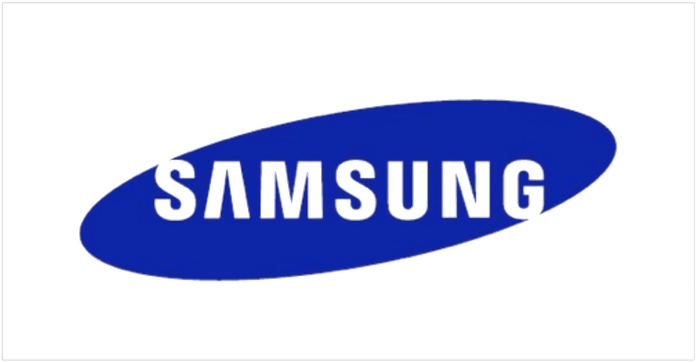 South Korean giants Samsung was originally an export company dealing in fertilizers and sweeteners. But much like their staggering transformation, they are today the world leader in smartphones and appliances. With technological innovations and financial might, Samsung are only growing stronger by the day.
2) Microsoft
A revolutionary idea by Bill Gates has today seen the world completely change its approach on computing and operating systems from back in the time. Dealing in licenses, computer software, personal computers and consumer electronics, Microsoft Corporation is today a trillion dollar company that is seeking to build on sustainable creations and cost-efficient technologies.
1) Apple

The absolute leader of them all, with a brand reputation bigger than nobody else. Even Steve Jobs would have been proud of what he sees today, something he started and built in the 1970s and ovet time. A fierce rival of Microsoft, industry leader Apple however holds the current highest market valuation cap figure of $1.91 dollars. Truly, it has been nothing short of a technological revolution.