Google always seems to be coming out with new gadgets, or they're iterating on already great ones. The 5G-capable Pixel 5 is the latest to join the product family, following the incredibly affordable Pixel 4a Android smartphone.
Google's Stadia cloud-based gaming service should also be on your radar. The product is designed to give gamers instant and effortless access to top-tier gaming titles just about anywhere: on your smartphone, computer screen, or Chromecast-equipped display. The service includes a solid selection of games for only $9.99 per month.
These are just a few of the many user-favorite offerings that the tech giant has launched. Whether you're shopping for yourself or looking to gift something to a friend or relative, check out our favorite Google products here to learn more about them.
1- 
Google Nest Hub Max Smart Display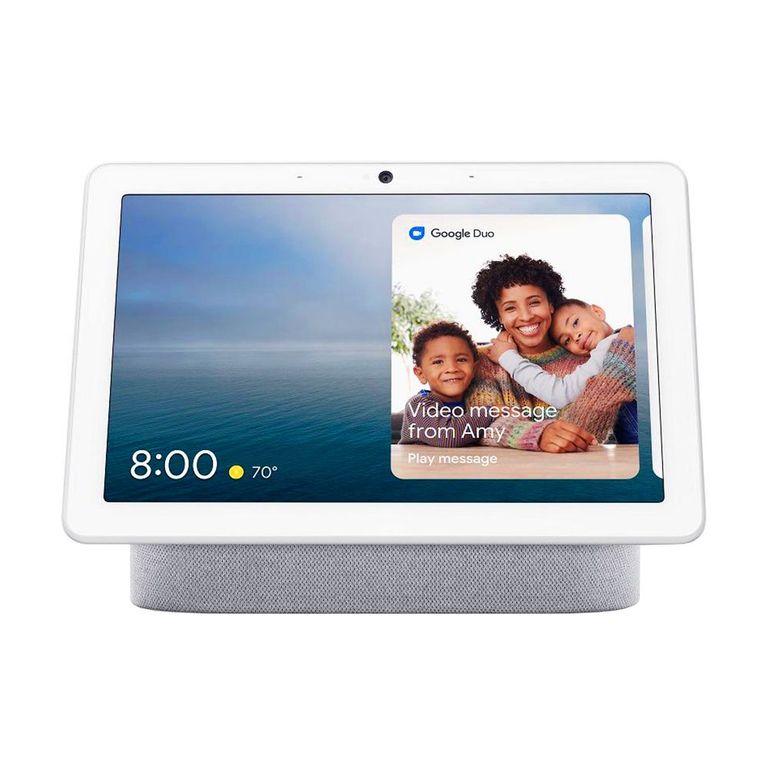 The Google product's built-in camera is handy for making Google Duo video calls and for monitoring your home while you're away. To top things off, the Nest Hub Max is also a powerful connected home hub — it's compatible with a host of smart home products. It's also earned high review scores from Engadget and The Verge.
The Google Assistant-powered gadget offers countless possibilities to interact with the virtual helper, from streaming YouTube videos to enjoying content from a mobile device via a built-in Chromecast.
Priced at only $100, Google's Nest smart speaker delivers impressive audio performance despite its compact size. During my tests with the Nest Audio speaker, I found the device easy to set up and extremely useful. I loved that I could turn my living room lights off despite being in the bedroom, and frequently relied on the smart speaker for listening to music on Spotify, getting the weather, and setting timers.
When it comes to acoustic capabilities, the Nest Audio sounds better than its $100 price tag suggests. Powered by a 75-millimeter woofer and a 19-millimeter tweeter, it offers a crisp and detail-rich sound with just the right amount of bass. You can even pair it with second Nest Audio speaker for an even fuller stereo sound.
Available with a charcoal, chalk, sage, sand, or sky fabric finish, the Nest Audio will match any decor. Its enclosure is even made from 70% recycled plastic.
3- 
Google Nest Mini (2nd Generation) Smart Speaker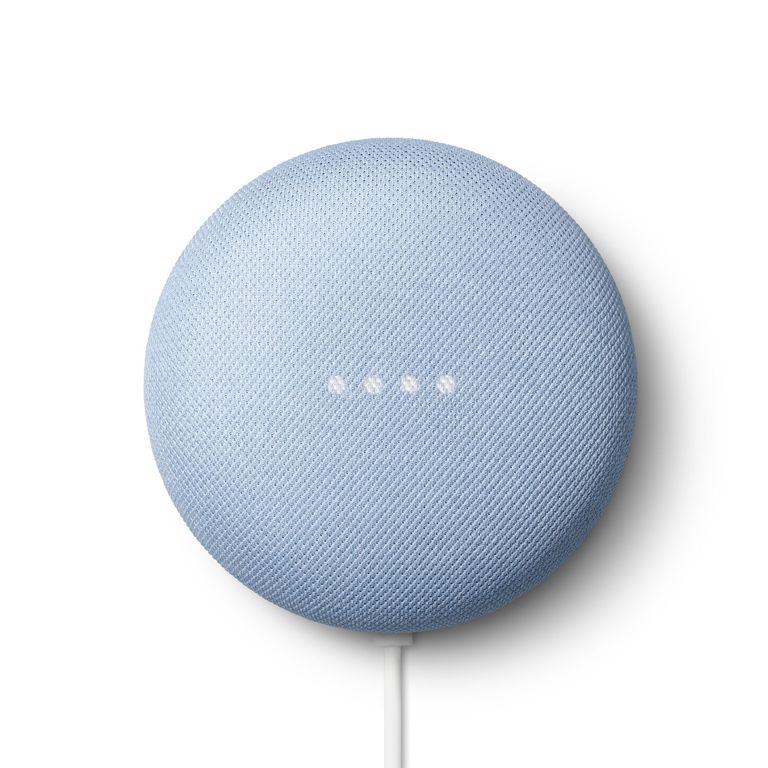 The tiny and affordable Google Nest Mini smart speaker looks just as adorable as the Google Home Mini, but has a better sound with more powerful bass. The gadget's voice-recognition capabilities have also been improved. Unlike the Home Mini, the Nest Mini also has a wall mount, so it can integrate even more effortlessly into any home.
The attractive fabric cover of each Google Nest Mini is entirely crafted from recycled bottles and comes in a variety of color options, which include charcoal, chalk, coral, and blue.
4-
Google Pixel Wired USB-C Earbuds
The Google Pixel USB-C earbuds have a dedicated button for accessing the Google Assistant, which can translate more than 40 different languages in real time.
Other key features of the wired earbuds include good sound quality and adjustable loops for a seamlessly comfy fit. The affordable earbuds are a great buy for owners of Android phones without an audio jack.

Reviewers from Digital Trends and The Verge liked the Pixel USB-C earbuds for their good sound, comfy fit, and seamless Google Assistant integration, though one of the editors noted that the noise isolation of the earbuds could be better. 
5- 
Google Nest Hub Smart Display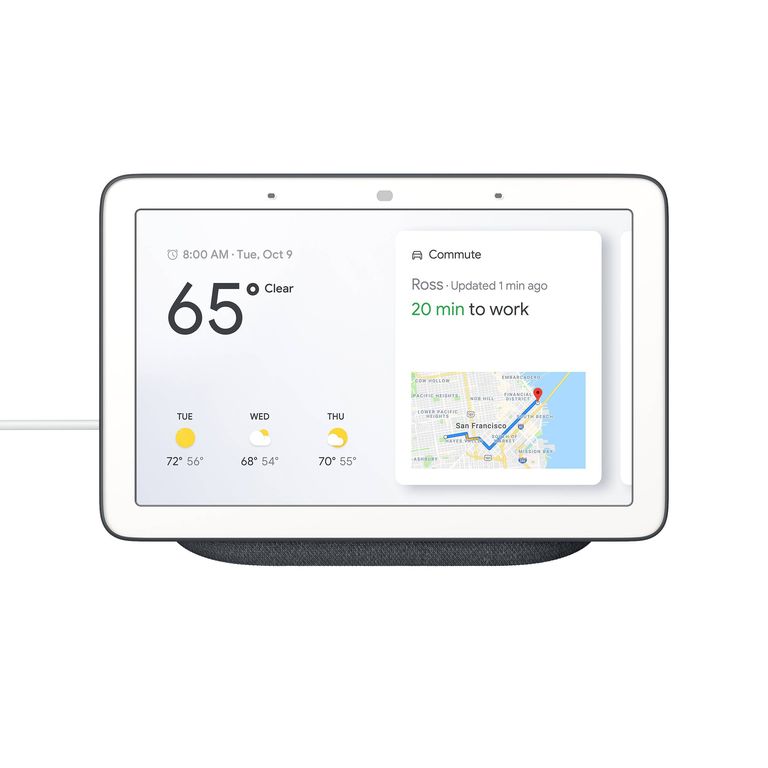 The Google Nest Hub has a 7-inch touchscreen, which brings you a whole new world of interactions with the Google Assistant — for example, you can ask it to play YouTube videos.
One of our favorite Google Nest Hub features is its ability to sync with your albums on Google Photos and display the photos when not in use. The device is also a powerful connected home hub — it's compatible with a host of today's most popular smart home products.
6- 
Google Nest Hello Video Doorbell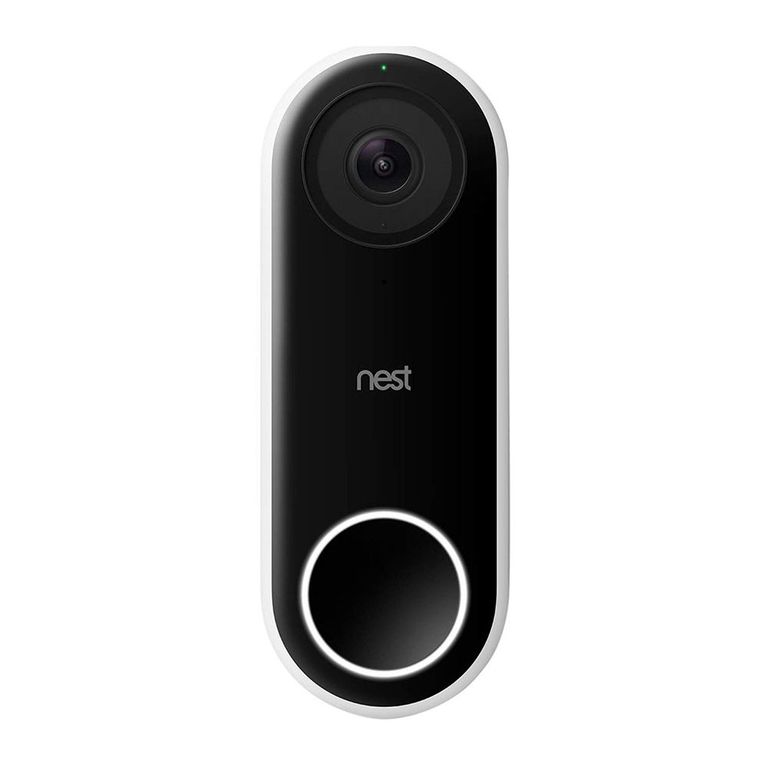 The Google Nest Hello video doorbell is our favorite product of its kind. Sleek and easy to install, it allows users to keep an eye on their front door in high resolution while away from home. 
It will send you alerts when someone is at your door and even recognize family members and friends. You also have the option to answer the door via a built-in speaker and microphone. The gadget has a wide-angle lens and night-vision capabilities, but it requires a wired installation.
7- 
Google Nest Wi-Fi Router
The Google Nest Wi-Fi Router is an elegant and reasonably priced router that's capable of covering up to 2,200 square feet with a speedy and reliable wireless internet connection. Setting up and managing the device is as easy as it gets, courtesy of the Google Home app. 
Depending on the size of your home, you can connect multiple Nest Wi-Fi units in a mesh network. Google also offers Nest Wi-Fi add-on points that double as smart speakers. Each add-on point can cover an additional 1,600 square feet of space. 
8- 
Google Nest Cam IQ Indoor Security Camera
The Nest Cam IQ is a beautifully designed and incredibly clever home security camera that can recognize faces. This enables the Google product to alert you if there's a stranger in your home. The camera also has the Google Assistant built in, so you can use it as a smart-home hub.
The Cam IQ has a 4K HDR-capable sensor — this enables the camera to capture Full HD footage and zoom toward an object with excellent results. The gadget also supports two-way communication via built-in microphones and a powerful speaker. A waterproof outdoor model is also available. 
9- 
Google Pixel Slate Chrome OS Tablet
amazon.com - 
$799.00
The Google Pixel Slate is an elegant Chrome OS tablet with a vibrant 12.3-inch touchscreen, a wide selection of Intel processors, a pair of USB-C ports, up to 12 hours of battery life, and fast-charging capabilities.
To get the most out of the Google Slate, we suggest that you pair it with an optional backlit keyboard cover. The device is also compatible with the Pixelbook Pen stylus.
10- 
Google Nest Thermostat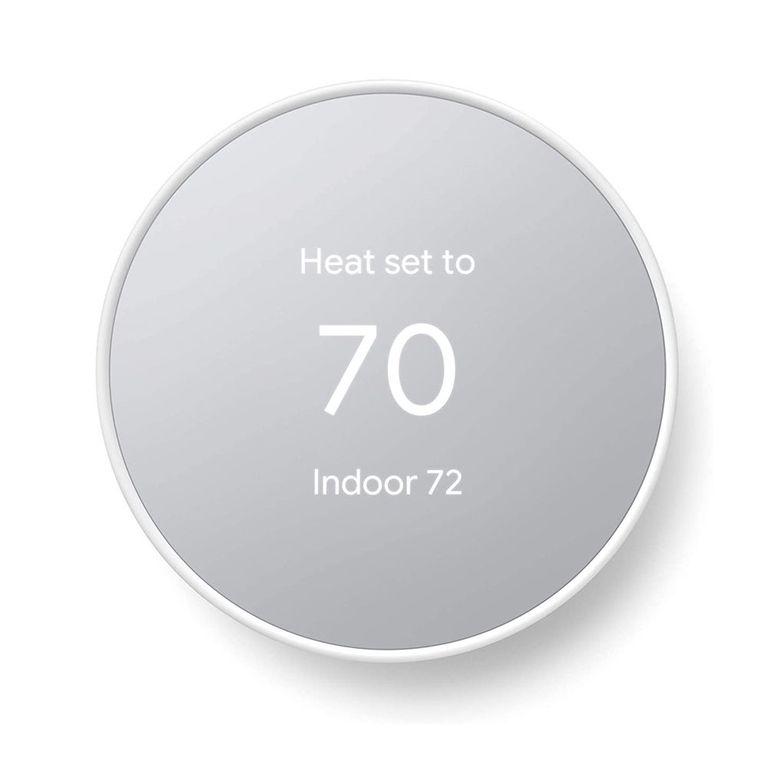 You can control the temperature by adjusting the thermostat directly via a smartphone app or with Google Assistant voice commands.
11- 
Chromecast with Google TV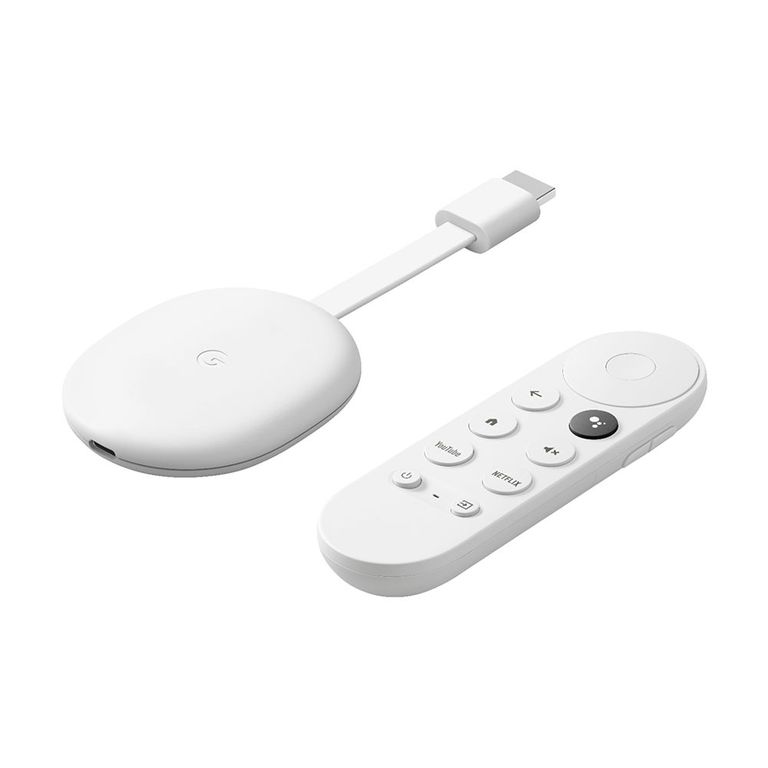 The Google Chromecast is a compact and powerful streaming player, capable of delivering 4K and HDR content from the likes of Netflix and YouTube. It hangs from one of the HDMI ports on your TV, and it gives you access to all your favorite streaming apps, including Prime Video, Disney Plus, and HBO Max, and more.
The Chromecast comes with a remote for navigating its all new user interface. There's even a Google Assistant button on it that you can press for voice searches.
12- 
Google Wi-Fi Mesh Wi-Fi Network System
Google's reasonably priced Wi-Fi mesh network system is stylish (in fact, its design is inspired by the Guggenheim Museum in New York City) and easy to set up. The device supports simultaneous dual-band Wi-Fi for enhanced network speeds. 
A single Google Wi-Fi unit is sufficient for a 1,500-square-foot home, and a three-pack can cover up to 4,500 square feet of space with high-quality Wi-Fi.
13- 
Google Nest Protect Smart Smoke and Carbon Monoxide Alarm
The Google Nest Protect smoke detector has a cool design and gesture controls, as well as the ability to send alerts to your smartphone while you're away from home. 
The device's built-in sensors are made to last up to 10 years, and you can choose between a battery-powered or a hardwired variant. 
14- 
Google Nest X Yale Smart Lock
The Nest x Yale Lock by Google is designed to make users ditch their home keys for good. Instead, they can unlock the door using the product's built-in touchscreen keypad, Nest mobile app, or Google Assistant voice commands. There's also an option to create multiple passcodes for family members.
As expected, the Nest x Yale lock will send alerts when it's locked or unlocked, as well as when its replaceable AA batteries start running low. Available in a trio of finishes (bronze, nickel, and polished brass), the deadbolt is elegant and tamper-free.
15- 
Google Pixel 5 Smartphone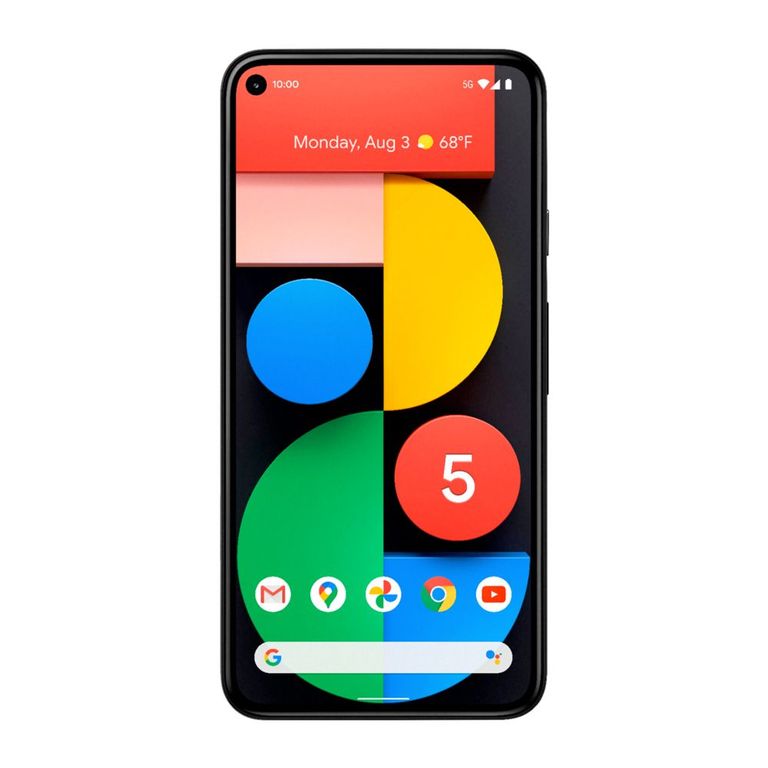 The Pixel 5 is Google's latest and greatest smartphone. It has a design that's much more durable than the majority of other smartphones since its backside is made from metal instead of glass. It is packed with solid specs, including a vibrant OLED display, ultra-thin bezels, and a stellar camera that delivers fantastic results time after time.
Compared to the latest iPhone, the device has a more compact shape and it has a fingerprint sensor. During my weeklong test with it, I was able to get a full day of use out of the Pixel 5's 4,080 maH capacity battery. The device supports 5G, so it connects to ultra fast, next-generation cellular networks. It comes with 8GB of RAM and a generous 128GB of storage.
16- 
Google Pixel 4a Smartphone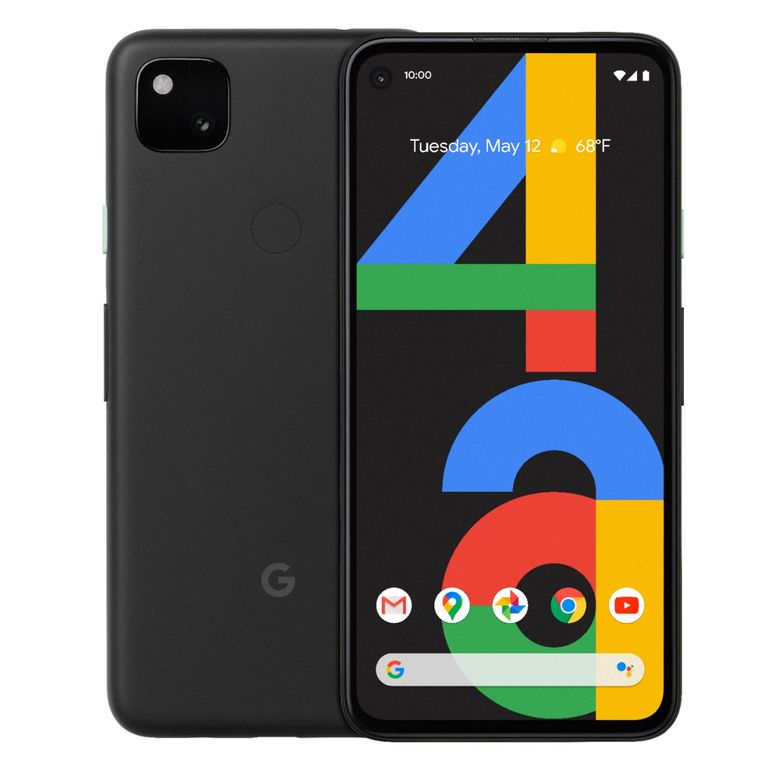 The Google Pixel 4a is priced within reach for most prospective buyers. Unlike many of its rivals, the Pixel 4a features a standard audio jack and a reliable fingerprint sensor. Google offers the smartphone in their Just Black hue. And like every Pixel phone available, the 4a also comes with an amazing selection of protective cases, and is guaranteed to receive Android updates for 3 years.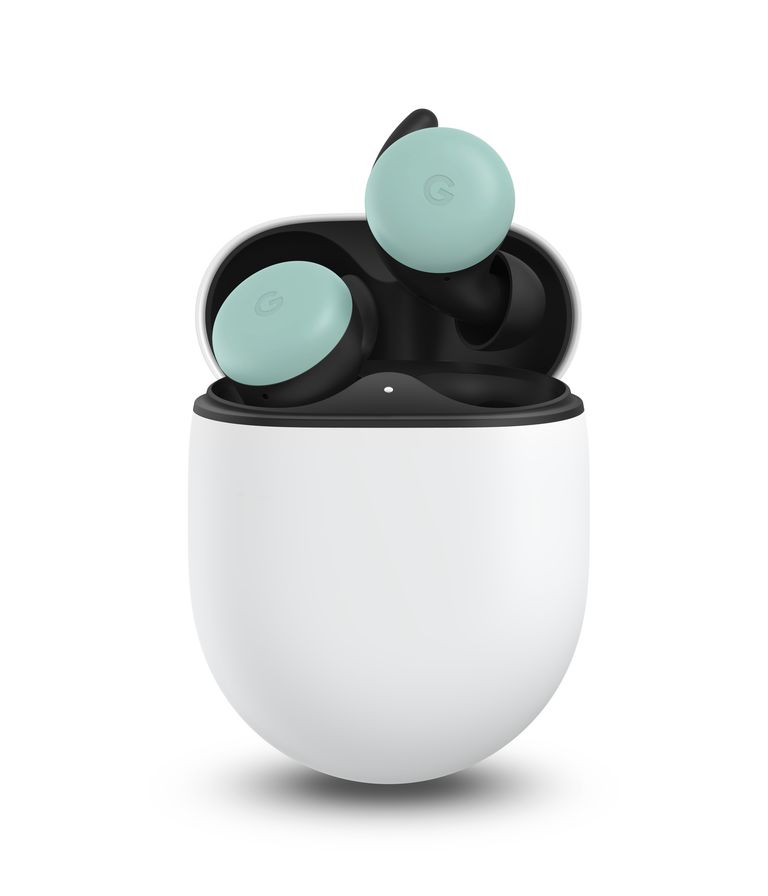 The completely wireless Google Pixel Buds have a sleek design, a comfy fit with a workout-friendly IPX4 rating for water resistance, and good sound. I like that the earbuds' volume automatically adapts depending on your surroundings. You can order the Buds in several colors, including the recently introduced Almost Black, Quite Mint, and Oh So Orange.
Of course, the wire-free earbuds also offer instant, hand-free access to the Google Assistant. Unsurprisingly, the Pixel Buds are also as effortless to pair with an Android phone as it gets. 
18- 
Google Home Max Smart Speaker
The Google Home Max is a Google Assistant-powered smart speaker that packs a serious audio punch, courtesy of a duo of 4.5-inch subwoofers and two 0.7-inch custom tweeters. Best of all, by using its quad-core processor and six built-in microphones, the speaker will automatically tune itself to always deliver the best possible audio experience for the content you're playing.
In addition to Wi-Fi connectivity with Chromecast and multiroom audio support, the Google Home Max also lets you pair your favorite devices via Bluetooth. If you are looking for even bigger sound, you can pair two Google Home Max units in a stereo setup.
19- 
Google Pixelbook Go Chrome OS Laptop
The Google Pixelbook Go is the long-awaited, reasonably priced successor of the original Pixelbook. As its name suggests, this Chrome OS laptop is perfect for use on the go. It's impressively thin and insanely lightweight (it weighs only 2 pounds) for a notebook with a 13.3-inch touchscreen. It also has a textured bottom to prevent it from accidentally slipping out of your hand.
Google offers the Pixelbook Go with a choice of Intel processors, ranging from the entry-level Core m3 to power user-capable Core i5 and Core i7 options. Depending on your choice, you'll get 8 or 16 GB of RAM, and up to 256 GB of SSD storage.
The Pixelbook Go can last up to 12 hours between battery charges, and you can get up to 2 hours of screen-on time after only 20 minutes of charging.