If you're spending a lot of time at home this holiday season, you might as well spend at least some of that time in the kitchen making delicious meals. There are plenty of smart kitchen gadgets out there, but it feels like the best among them are really delivering standout experiences for smarter, better and more connected cooking options.
The all-in-one restaurant replacement
Thermomix TM6
With the ability to blend, mix, chop, sauté, steam, slow cook, sous vide and much more, the Thermomix really can handle just about every task involved in cooking. Yes, it comes with a hefty price tag, but when you consider all the various kitchen gadgets it's replacing — and the added benefits it includes, like the built-in guided recipe service — it becomes clear that the asking price is actually a bargain.
Price: $1,499 from Thermomix
The trusty temp taker
MEATER Plus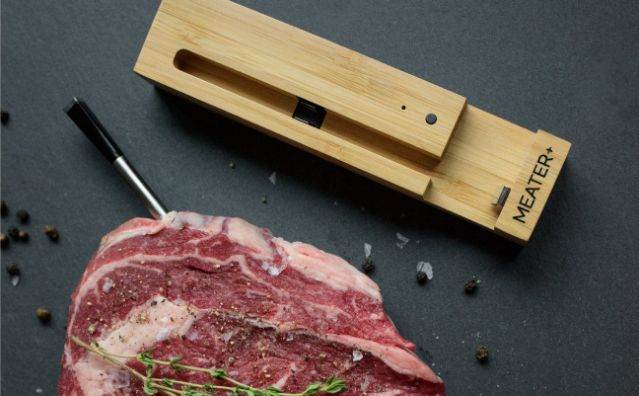 The Plus version of MEATER extends its Bluetooth range via the connected base, providing you with enough reach to monitor an outdoor cook throughout your house, for instance. The totally wire-free design and magnetic base is a nice touch for storage and convenience, and you can easily connect other MEATERs if you're cooking a variety of things at once.
Price: $99 from MEATER
The smoking star
Weber SmokeFire EX6
The SmokeFire EX6 has had some growing pains since its introduction to the market earlier this year, but consistent and frequent firmware updates delivered over-the-air to its Wi-Fi-connected controller have made it a top performer. You can use built-in cooking programs, along with up to four hardwired temperature probes, to prepare whatever you're making to perfection. Low and slow, or high and hot, the EX6 does it all.
Price: $1,199 from Amazon
The go-to grill
Spark One
Spark Grills has simplified charcoal grilling with their pre-formed Briqs, which are single-piece charcoal fuel blocks that slot perfectly into the Spark One and that ignite quickly via electric igniter to get to temp. Built-in fans keep the temperature consistent for the best possible, predictable cooks of all types of foods.
Price: $599 (Black Friday price through Cyber Monday) from Spark Grills
The toastmaster
Revolution Cooking R180
It's an expensive toaster, but you probably don't know what toast could be if you haven't yet tried toast made by the R180.
Price: $240 from Amazon