The global sports tech ecosystem is awash with early-stage companies and entrepreneurs who have brought to market all manner of novel solutions and innovations. In recent years, the number of startups specialising in areas such as athletic performance and analytics, artificial intelligence (AI), big data, fantasy sports, gaming, content production and in-venue technology has proliferated, contributing to rapid growth across the sports tech sector.
Already estimated to be worth US$8.9 billion, the global sports tech market is expected to triple in value in the next five years. But, as any investor worth their salt will know, not all new technologies make for attractive investment propositions.
Here, with the help of Sports Loft founder Charlie Greenwood, SportsPro profiles the innovators whose products and services should be on every sports tech investor's radar.
---
Asensei
Country: USA
Funding stage: Series A
Sector: Athletic performance
Asensei's Connected Coaching platform uses motion capture sensors in regular sports apparel to guide and correct an individual's workouts. This enables end users to follow coaching programmes from elite athletes and coaches, with Asensei monitoring the user's style and technique and delivering feedback in real time. Founded in 2014, San Francisco-based Asensei has recently partnered with British Rowing to enable its elite coaches to monitor and guide Asensei members in their form and technique, and to take their expertise to a much broader audience than ever before.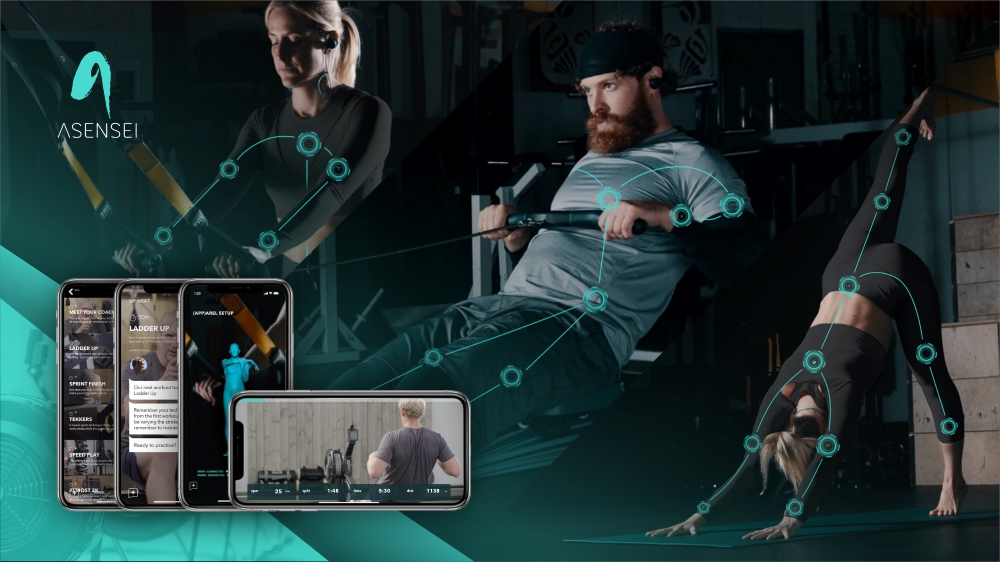 ---
Covatic
Country: UK
Funding stage: Late seed
Sector: Media and content
Spawned from Oxford University's innovation programme, Covatic uses mobile-based algorithms to identify the moments in a person's day that are most appropriate for consumers to receive and watch content. By selling to content owners, who then include the company's personalisation technology within their app, Birmingham-based Covatic enables them to achieve higher engagement rates, increased views and more viewers watching the content to completion. Customers already include notable rights holders across broadcast media.
---
Edge
Country: UK
Funding stage: Seed
Sector: Esports
Describing itself as the "back-office for esports", Edge helps tournament organisers and team owners create their own rules, establish contracts for gamers, and ensure that players are getting paid. Competitive gaming is a huge and growing market with over US$400m in prize money, but contracts can be poor and players often go unpaid, fuelling the widespread notion that the esports industry is a wild west. Offering properly regulated contracts and payments, London-based Edge is aiming to solve that.
---
Fevo
Country: UK
Funding stage: Series B
Sector: Ticketing
Launched in 2016, Fevo describes itself as 'collective commerce'. Its technology plugs into a team or event's primary ticketing provider and encourages social sales by enabling fans to invite their friends, pay separately, and to experience events together - all of which has been proven to result in higher ticket sales and greater engagement. Having already gained traction in the US, New York-based Fevo has received significant investment from funds including Sapphire Ventures and Wise Ventures.
---
Formalytics
Country: Australia
Funding stage: Seed / Series A
Sector: Athletic performance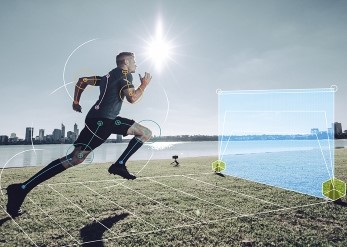 Starting life as the 'My Kicks' penalty app in 2016, Formalytics uses augmented reality (AR) on a phone to assess soccer players' skills across shooting, ball control, speed with and without the ball, and passing. With offices in Perth, San Francisco and London, the company's target market is 12 to 17-year-old, soccer-mad players who are looking to improve. They were one of three companies selected to work with Uefa and are using that opportunity to create a 'player card' that monitors progress and compares performance with other athletes.
---
Maestro
Country: USA
Funding stage: Seed
Sector: Media and content
Los Angeles-based Maestro enables content owners to create their own interactive streams, effectively providing a 'Twitch in a box' solution for broadcasters and OTT channels to engage and monetise their fans. Founded by former Goldman Sachs analyst Ari Evans, it has already gained clients in esports and entertainment and has proven its capability to operate at scale, with customers including PlayStation, Microsoft and ESL.
---
Minute.ly
Country: Israel
Funding stage: Series A
Sector: Media and content
Minute.ly's technology enables content owners to identify the most important moments in a video clip. This can then be used to increase consumption by showing dynamic, rather than static, thumbnails, to make real-time content recommendations, and to improve storytelling by identifying peak moments in live broadcasts - which is especially powerful within Google's 'One Box' search results. Having raised a recent US$8 million Series A round, the company now counts Major League Baseball (MLB) and the National Football League (NFL) among its clients.
---
Misapplied Sciences
Country: USA
Funding stage: Series A
Sector: In-venue technology
Founded by a team of Microsoft and Walt Disney Imagineering engineers, Misapplied Sciences sounds like something out of science fiction. Its "parallel reality" technology uses pixels to simultaneously project millions of light rays of different colours and brightness, with each ray then being software-directed to a specific person, meaning that hundreds of viewers can simultaneously look at a display and see something different. Showcased at this year's Consumer Electronics Show and soon to be trialled at Detroit Metropolitan Airport, the applications for this Redmond, Washington-based startup's technology in sports and entertainment are significant.
---
Prophet
Country: UK
Funding stage: Seed
Sector: Online betting
Prophet is an independent, secondary marketplace for cashing out bets, enabling punters to get a better rate - purportedly as much as 50 per cent - than if they went directly to their bookmaker. The sports betting market is large and growing, which has attracted investors, and the company's two American co-founders, Dean Sisun and Jake Benzaquen (above), relocated from the US to the UK in order to launch in a market with more established gambling regulation. Its product has just launched, so it is early days, but Prophet is a company with significant potential.
---
Pumpjack Dataworks
Country: USA
Funding stage: Seed
Sector: Data analytics
Sports rights holders have realised the value and power that sits in the data that they hold about their fans. They have invested in CRM systems, data "warehouses" and even data "lakes" – but how does one glean valuable insights from all this data? Pumpjack Dataworks' analytics sit on top of an existing data infrastructure and help teams and venue operators pull out the key data, from the ultra-granular - such as who was using the mobile app whilst the game was on, but not at the venue, and hasn't attended for six months - to direct insights for existing and potential commercial partners. If data is the new oil, Texas-based Pumpjack knows where to dig.
---
Realife Tech
Country: UK
Funding stage: Series A
Sector: Data analytics
Realife Tech (formerly LiveStyled) started out working with music festivals and events, before moving into sports and stadiums. The London-based company now provides a software platform that creates a 'data spine' which enables venue owners and teams to bring all their disparate digital systems together in one place. This allows them to compare different data sources, identify opportunities and personalise content to drive incremental revenues. Realife Tech's case study clients include AEG Europe and their five major arenas such as The O2, and Premier League club Tottenham Hotspur. Having taken part in the latest Stadia Ventures cohort they are now focusing on the US, where they recently signed deals with Los Angeles Galaxy and Indianapolis Motor Speedway.
---
Rezzil
Country: UK
Funding stage: Seed / Series A
Sector: Athletic performance
With its virtual reality (VR) training and cognitive development tool, Manchester-based Rezzil enables soccer players to maintain their mental 'match day' agility whilst recovering from injury, but without having the physical impact of playing. Players are placed in a number of training scenarios where their reaction times and game awareness can be measured, ensuring that Rezzil's tool - which has been deployed by Premier League clubs Liverpool and Manchester City - can be used to monitor and track players at different stages of their development as well as identifying talent.
---
Satisfi Labs
Country: USA
Funding stage: Series A
Sector: Data analytics
Satisfi Labs is able to turn information about a physical location such as a stadium into AI-ready knowledge bases, allowing venues and tourist attractions to use conversational AI to automatically answer people's questions. Having initially trialled its technology with the New York Mets baseball team, Satisfi works with franchises across the North American major leagues and is now expanding into Europe. Notable investors include Stadia Ventures, MLB and, most recently, Google, which invested in the company though its Google Assistant Investment Programme.
---
Season Share
Country: USA
Funding stage: Series A
Sector: Ticketing
Listed as one of Ticketmaster's 'partners' at the 2019 Ticketmaster Sports Summit, Season Share enables fans to share the purchase of a season ticket and allocate games to specific purchasers during the process. It's very simple, makes economic sense for fans and plays well to the bigger picture of the sharing economy. Clients of the Los Angeles-based company include the San Francisco 49ers, whose investment division has backed the venture, and the San Antonio Spurs and Washington Wizards National Basketball Association (NBA) teams. With the sports ticketing industry estimated to be worth US$40 billion, Season Share offers a flexible solution to help improve any team's ticket sales performance.
---
Slate
Country: USA
Funding stage: Seed
Sector: Media and content
New York and Portland-based Slate enables content producers to ensure their content for social channels is on-brand, complete with the correct colour schemes and brand assets. Incredibly simple to use, Slate has secured funding from notable investors and the platform has already gained traction among teams in the NFL, NBA and MLB.
---
Spalk
Country: New Zealand / USA
Funding stage: Seed / Series A
Sector: Media and content
Backed by the Greg Norman Company and Stadia Ventures, Spalk's 'Virtual Sportscasting Studio' enables content owners to provide multiple different commentary streams on every live game – for example, with different languages and commentary styles. Commentators can call games from a laptop anywhere in the world, eliminating travel costs without sacrificing broadcast quality. With a number of recent client wins amongst international sports organisations that are delivering content via OTT, radio and linear TV channels, Spalk is helping them to localise and personalise their output while keeping costs down.
---
Sportable Technologies
Country: UK
Funding stage: Seed / Series B
Sector: Athletic performance
Sportable wants to be the Opta for rugby. By bringing together the data from a chip in the ball, force measurement sensors on the shoulders of shirts and player tracking, the London-based company is able to create a complete statistical view of the on-pitch action, providing team performance analysts, media and officials with real-time insights. The firm has a significant opportunity within high school football in the US having been able to bring its price point down to a level that opens up this particular market.
---
Starting XI
Country: USA
Funding stage: Series A
Sector: Fantasy sports
Starting XI is a fantasy soccer game whose USP is the ability for players to make substitutions to teams in real time. Founded in Minnesota, the company now operates in the US, UK, Germany and Canada. In November, it secured a US$5 million investment from Times Group-owned Brand Capital, which will be used to fund a significant expansion into India whilst leveraging its media channels, including the country's most popular TV, radio, print and digital networks.
---
StreamLayer
Country: USA
Funding stage: Seed
Sector: Media and content
With a focus on mobile video consumption, StreamLayer enables content owners and OTT operators to provide interactivity on a mobile device - something that is difficult to do due to limited screen size. Aiming to 'reimagine the video experience', the Chicago-based software company has invested significantly in its UX capabilities and has created an engaging, mobile-first user experience. Founded by former investment banker John Ganschow, StreamLayer has already secured backing from venture capital firm KB Partners.
---
Zone7
Country: Israel / USA
Funding stage: Seed / Series A
Sector: Athletic performance
Backed by investors including NBA star Kristaps Porzingis and retired soccer player Jordi Cruyff, Zone7 is using AI to find data patterns leading to injury risk and peak performance and can therefore help prevent injuries, increase availability and improve performance. By comparing stress loads to historical data, the firm is enabling coaches to develop individual training plans that minimise the athletes' risk of injury. The company's current clients include professional teams in Serie A, Major League Soccer (MLS) and MLB but it is expanding its customer base and has the long-term goal of entering recreational sports.