At CES 2020, here are the cool new gadgets that popped up on the Las Vegas show floor, including an absolutely giant Samsung TV, fake pork and artificial people.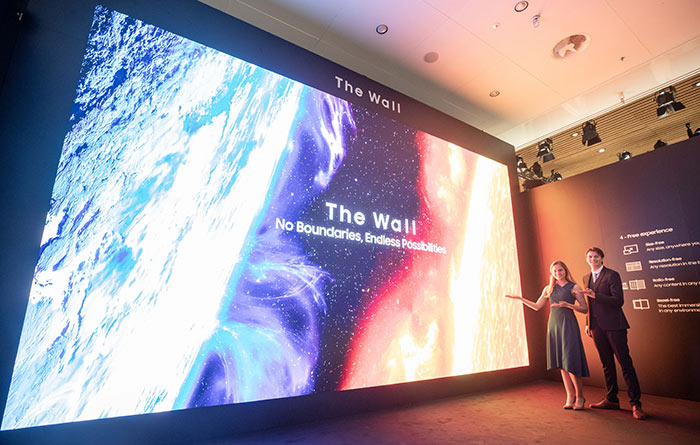 The Wall MicroLED TV
Samsung's suitably named Wall MicroLED TV spans 292 inches, making it the largest TV we've seen at CES. For something slightly smaller, the display comes in 88-, 93-, 110- and 150-inch sizes.
Impossible Pork
It's the other other white meat. Following up on the success of last year's Impossible Burger 2.0, Impossible Foods rolled out a plant-based pork replacement called Impossible Pork. Like the Impossible Burger, the main protein in Impossible Pork is soy, with sunflower and coconut oils serving as fat sources. CNET editors who had a chance to try it on the show floor say it does, in fact, taste like pork.
Samsung's Neon project
From fake pork to artificial friends. Samsung's Neon AI project is working on creating video chatbots that will behave like humans. Neon said its goal is to have the realistic digital humans act as teachers, health care advisers and assistants, for example, and they will continually learn and adapt to become unique companions.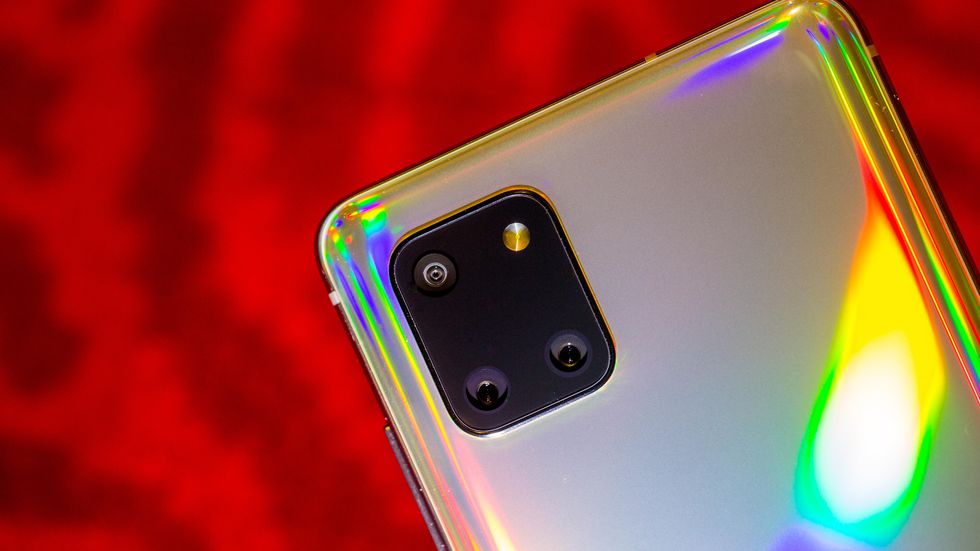 Galaxy Note 10 Lite
With a sizable 6.7-inch screen and 4,500-mAh battery, Samsung's Galaxy Note 10 Lite looks to be a workhorse of a phone. The Note 10 Lite will come with a headphone jack, three cameras on the back -- main, telephoto and ultrawide-angle lenses at 12 megapixels each -- and a stylus. No pricing or release date, yet.
Galaxy S10 Lite
The second phone Samsung announced at CES is the Galaxy S10 Lite. Like the Note 10 Lite, it will come with a 6.7-inch screen and three cameras on the back: a 48-megapixel main, a 12-megapixel ultrawide-angle and 5-megapixel macro lens. It will lack a stylus and headphone jack, however. No price or release details for this one either.
TCL 10 Pro
You may know TCL for its affordable TVs. But this stunning $500 phone should help extend its brand awareness. This Galaxy S10 clone comes with four rear cameras, a headphone jack and a Qualcomm Snapdragon 765G processor. But the device's arresting design -- with a crisp screen, curved sides and rich colors -- sets it apart from other midpriced phones.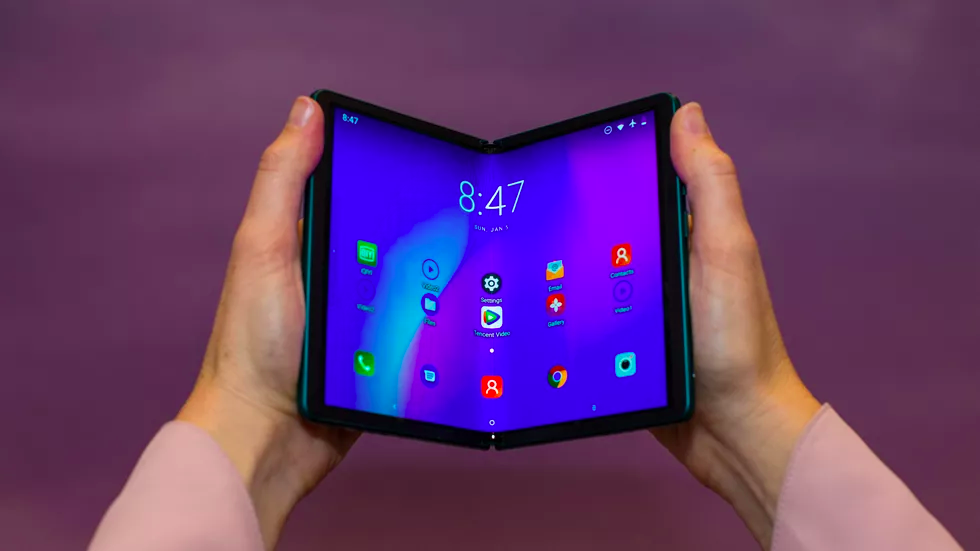 TCL 5G foldable phone
One more from TCL. This foldable prototype could come out later this year. The eye-catching phone will, when open, offer a 7.2-inch screen and cost less than the $1,500 foldable Motorola Razr flip phone.
The OnePlus Concept One
If the sight of a camera lens on the back of a phone bugs you, this is the device for you. The OnePlus Concept One uses special glass that can tint the lens of the rear cameras. When you're not using the cameras, the glass is opaque and black. When you're ready to snap a photo, the glass turns transparent and the cameras are visible.

Alcatel 3L
Here's what a $155 phone with a 48-megapixel camera looks like. The $155 Alcatel 3L offers cost-conscious buyers three rear cameras and the look of a flashy and elegant phone for a fraction of the price.
ShiftCam
The cameras on the back of the of the iPhone 11 offer you lots of interesting ways to capture images. But if you are still feeling a bit constrained, ShiftCam has multiple-lens cases for the the iPhone 11, 11 Pro and 11 Pro Max that can boost your range of telephoto, ultrawide and macro shooting options.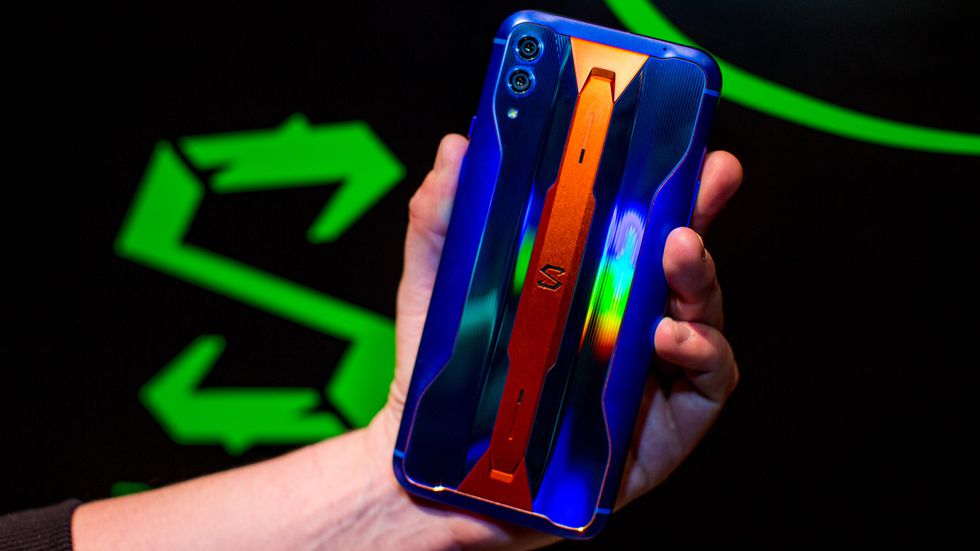 Black Shark 2 Pro gaming phone
We caught a glimpse of the ridiculously specced Black Shark 2 Pro gaming phone from Xiaomi at CES. It comes with a Qualcomm Snapdragon 855 Plus processor with a CPU clock speed of up to 2.96GHz, a direct touch multilayer liquid cooling system to keep the processor cool, and a 6.39-inch AMOLED Samsung screen with a 60Hz refresh rate.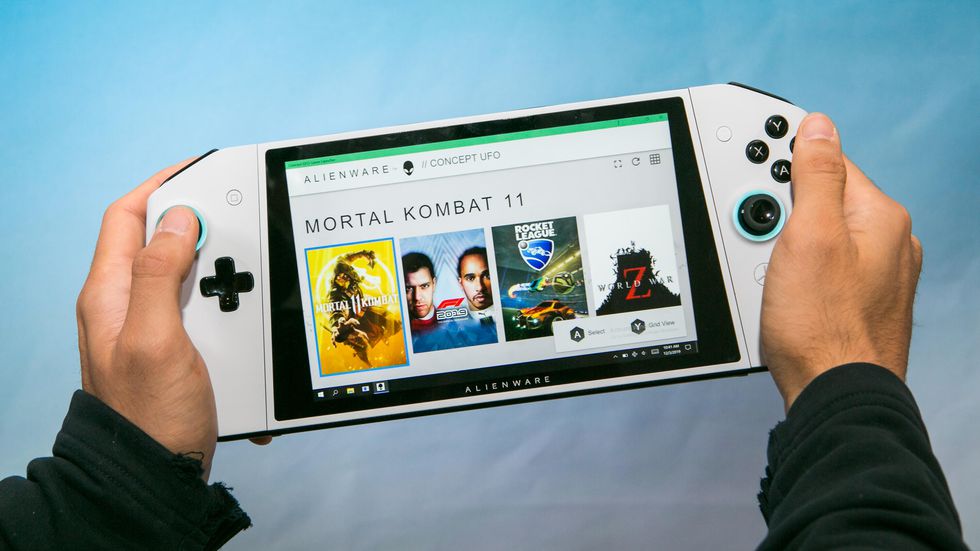 Alienware Concept UFO prototype
Looking a bit like a Nintendo Switch, this prototype handheld device for PC gamers from Alienware slides two paddle-like controls onto either side of a Windows 10 tablet to create a handheld gaming device. Unlike the Switch, it will run Windows games.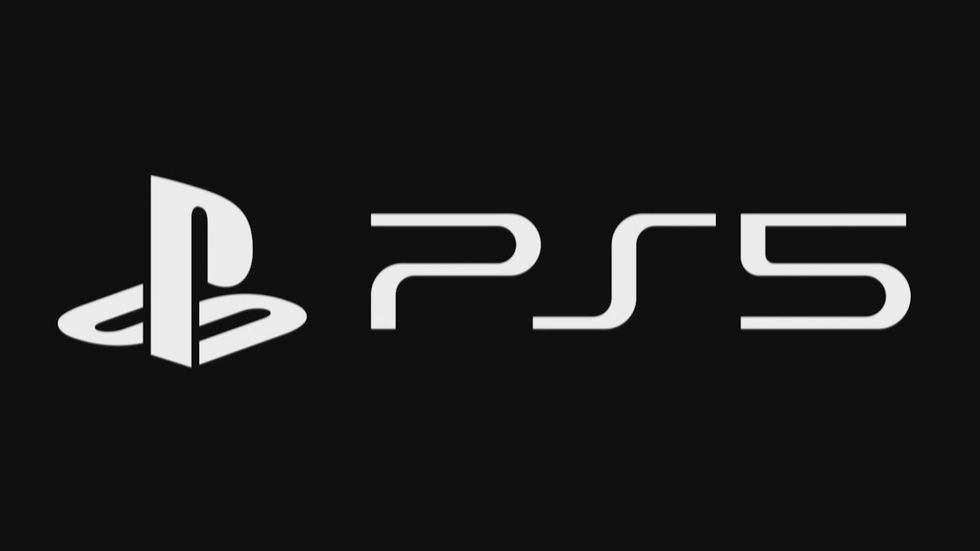 PS5
We already knew a bit about the upcoming PlayStation 5: It will use an AMD chip that has a CPU based on the third-generation Ryzen. It'll have eight cores of the seven-nanometer Zen 2 microchip. It will support 8K and use a custom version of Radeon's Navi line. We were hoping to see it at CES 2020. Instead we got the new logo and a release date (sort of): next holiday season.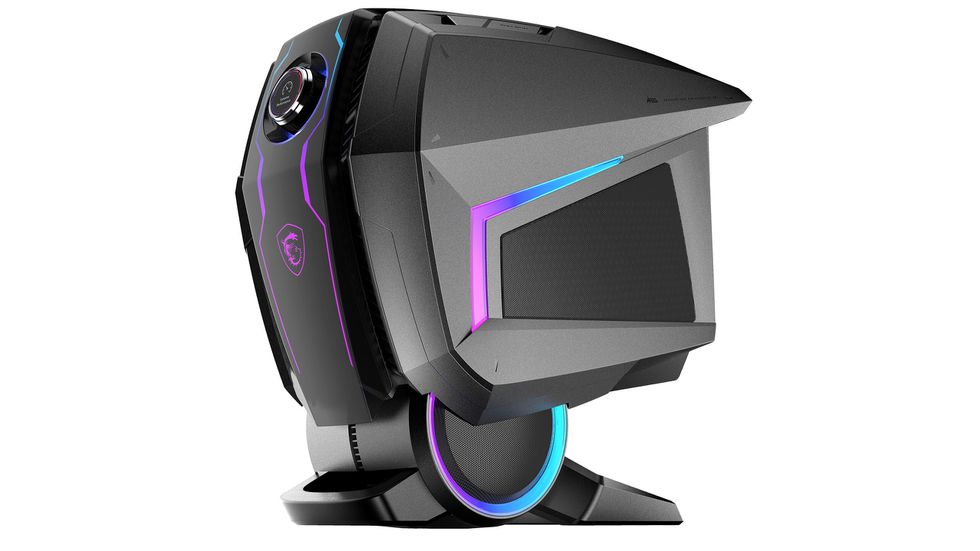 MEG Aegis Ti5
Here's your robot-head gaming desktop. The concept PC from MSI builds on the company's Aegis compact desktops to create a futuristic-looking gaming system.
Razer Sila 5G Home Router
We know Razer for its popular gaming hardware, but it now has a 5G router that does double-duty as stationary 5G-based home mesh router and a mobile 5G hotspot. Designed for gamers, the router can dynamically optimize network prioritization to sustain low latency and high bandwidth for gaming.
Razer ERacing Simulator
Also from Razer, this insanely immersive video-game setup includes motorized seat movement and a 128-inch curved projection screen, offering a 202-degree field of view. A separate motor will contract the racing harness as you drive, simulating the G-force of taking a sharp corner.
Razer Tomahawk
Razer again, this time with a fully built gaming PC called the Razer Tomahawk. And if you just want the chassis to build out your own PC, it'll be called the Tomahawk N1. Either way, this sharp-looking little box will look great on your desk.
Charmin Rollbot
When you're, umm, indisposed and realize too late you're out of toilet paper, Charmin is ready to help. Using your phone, you can request that Charmin's bear-faced toilet roll robot fetch you a roll and bring it to you in the loo. We're curious how the robot spends its time between bathroom visits.
Samsung Ballie
Samsung is designing this small yellow robot to be your rolling companion and helper around the house. In a demo, Ballie checked on the kids, helped clean up a mess, and kept the dog company. To be honest, a dog and a small yellow ball probably won't end well for Ballie.
Jennie, the emotional-support robot puppy
Designed to help self-soothe those with stress, anxiety, loneliness and depression, the Jennie robot puppy from Tombot has touch sensors all over its body to react to touch and voice-activation software to respond to commands. To mimic a dog's expressiveness, the robot has seven motors in its face, allowing it to move its ears, eyebrows and nose. A companion app will let you update the support robot will additional skills.
Narwal mop and vacuum robot
This vacuum-cleaner robot can clean up a mess and then clean itself when done. The Narwal T10 can vacuum your floors and has a tank of clean water inside so it can mop your floor, too. It can then clean itself from the clean tank and move the dirty water over to a second tank. You can control the Narwal with an app that lets you create a layout of your home.
Robot-made pizza pie
From Washington-based Picnic, this pizza-making robot -- which makes pies at Seattle Mariners' ballgames -- was at work on the show floor, turning out pizza for conventioneers.
Inupathy dog harness
We can't yet talk to the animals, but the Inupathy harness from Langualess promises to let your dog tell you how he's feeling. The harness can measure your pet's heart rate and uses that information to let you know if your dog is relaxed, excited, happy, interested or stressed out by changing colors. An associated app lets you track your pet's mood.
Y-Brush toothbrush
How much would you pay to give your teeth a good brushing in 10 seconds? For $125, you can get the Y-Brush, which promises to efficiently clean your teeth in 10 seconds -- 5 for the top and 5 more for the bottom. The Y-Brush resembles a sports mouthguard, bristling with tiny brushes that vibrate as they scrub.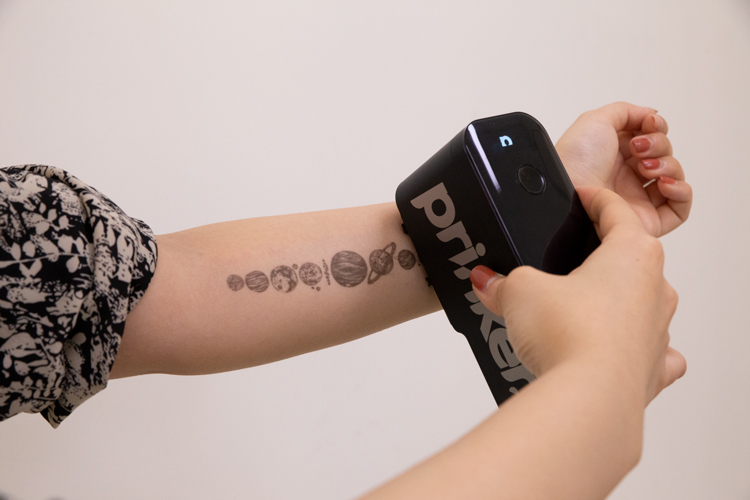 Prinker S temporary tattoo machine
Here's one way to avoid tattoo regret. This temporary tattoo printer from Prinker lets you apply a tattoo in seconds on any spot you choose. First scroll through the companion app to find a suitable tattoo and then pass the handheld printer over your chosen body part to painlessly apply the tattoo, which can last 1 to 3 days.
Opte inkjet printer for your face
The Opte handheld printer from Procter & Gamble searches for dark spots on your skin and deposits tiny droplets of a facial serum with pigment to treat or cover them. A tiny camera to scan your face, looking for any kind of dark spot, and then 120 thermal inkjet nozzles dispense a precise amount of pigment to cover the spot.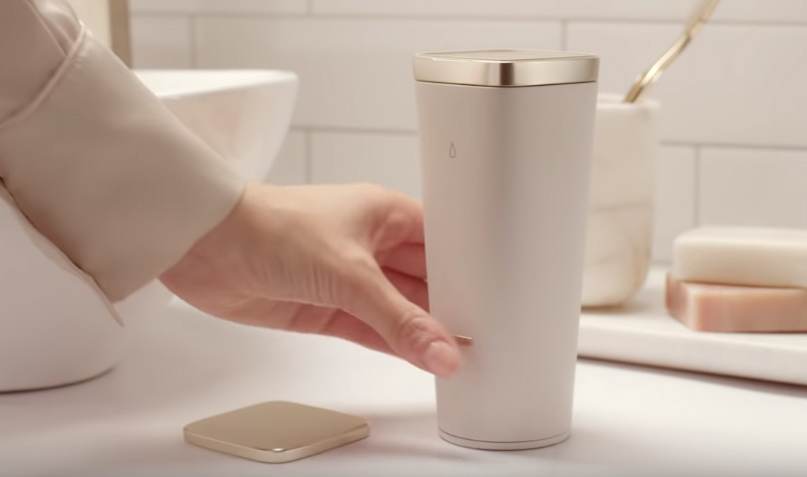 L'Oreal Perso
This skin-care and makeup kit from L'Oreal lets you create custom formulas for your own skincare products and lipstick. Load the Perso with either lipstick colors or skincare ingredients and then create your very own product.
Willow breast pump
This tech doesn't stand out, on purpose. The wireless, Bluetooth-connected breast pump from Willow collects milk in spill-free bags, discreetly tucked inside a bra.
Withings ScanWatch
The upcoming watch from Withings will have ECG and can monitor for atrial fibrillation, watch blood oxygen levels and track sleep. But what perhaps is most interesting is it will be able to recognize possible sleep apnea, Withings said. The health-technology company said that atrial fibrillation and sleep apnea detection are undergoing FDA clearance now.
Amazfit
Back at CES with an updated Amazfit Bip watch, earbuds and a concept for a treadmill, Huami wants to play a bigger part in health and fitness. The new Amazfit Bip 2 gains 5 ATM water resistance, swim tracking, added exercise modes and Bluetooth music controls. The company also showed off a rugged outdoor GPS mega-watch called the Amazfit T-Rex and two heart-rate sensing earbuds. And you can't get it yet, but it also had on hand a concept for a Peloton-like treadmill.
Osé sex tech device
After causing a stir at last year's CES, Lora DiCarlo's Osé sex tech device made its public debate at this year's CES. Along with the Osé -- which was banned last year -- the company had two new products, the Onda and the Baci, it showed on the convention's show floor.
Band-Aid for your taint
Many of the sex tech products at CES are focused on pleasure, but Morari has developed a device that, in a sense, helps men withhold pleasure. Morari has device, sometimes called a taint Band-Aid, that sends mild electrical impulses in an attempt to help solve the issue of premature ejaculation.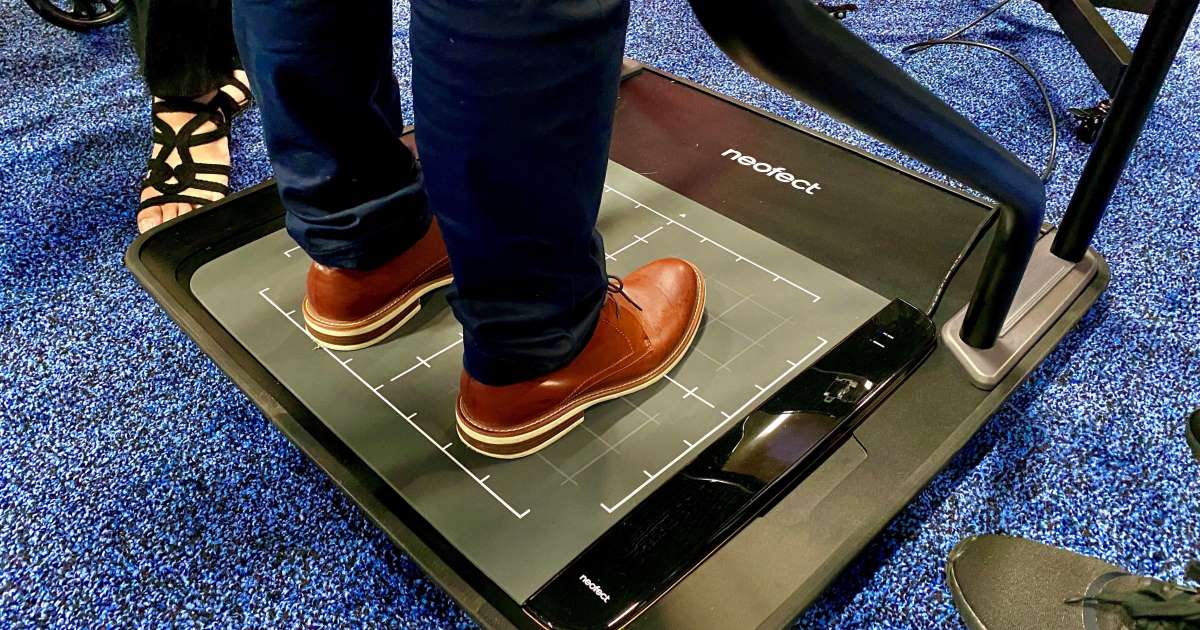 Neofect Smart Balance
The Neofect Smart Balance aims to make leg rehabilitation fun and engaging. With the goal of gamifying physical therapy, the device helps people recovering from a stroke rehabilitate their legs, balance and posture by choosing to play a handful of games.
Delta Air Lines Guardian XO exoskeleton
Want to be superhuman? Consider working for Delta Air Lines, which at CES showed exoskeletons that help employees more easily lift much heavier loads than they normally would. The battery-powered wearable robot can help you safely lift up to 200 pounds.
OrCam Read
The handheld OrCam Read device is designed to help people with reading difficulties such as dyslexia or reading fatigue. Point the device at a block of text and hit a button, and it'll send out a laser beam highlighting the selected text and then start reading a page or section out loud.
Phonak wireless hearing aids
Phonak's latest hearing aid, the Virto Black, looks like a miniature true wireless earbud. And they may just be the future of true wireless earphones. These $6,000 hearing aids also serve as true wireless headphones and can connect to your smartphone via Bluetooth and be controlled with an app.
BrainCo prosthetic hand
Expected to reach the market later this year, this AI-powered prosthetic hand is designed to work with an amputee's brain waves and muscle signals to intuit movements they want to make. Undergoing FDA approval, this smart prosthetic hand will cost $10,000 to $15,000.
Manna drone food delivery service
Drone delivery startup Manna announced at CES a partnership with food ordering company Flipdish. With the deal, you'll be able to track the airborne meal you ordered and get an estimated time for delivery.
PowerEgg X drone
The PowerEgg X drone from PowerVision is actually three devices in one: a tabletop selfie camera, a handheld camera and of course a drone. It can use facial recognition to keep subjects in the frame. And it includes waterproof accessories so it can fly in the rain.