Every year, Good Housekeeping editors and experts visit the Consumer Electronics Show (popularly known as CES) in Las Vegas to get a sneak peek at all of the latest tech products. Thousands of brands attend to showcase their latest product innovations, but they aren't all just electronics.
Now you'll pretty much see every consumer product, from kitchen appliances and health breakthroughs to advancements in automotive, finance and more. The best tech gadgets we saw at CES span categories like parenting, beauty, home, and even sexual wellness.
Read All the Best new gadgets at CES 2020 (PART 1) here.
SA-1 urban air taxi from Hyundai and Uber Elevate
Lift off! The Hyundai Urban Air Mobility SA-1 is an air taxi concept designed for Uber Elevate's upcoming urban air travel service. The compact aircraft -- which seats five, including the pilot -- has a cruising speed of 200 mph, the companies claim, with a cruising altitude between 1,000 and 2,000 feet.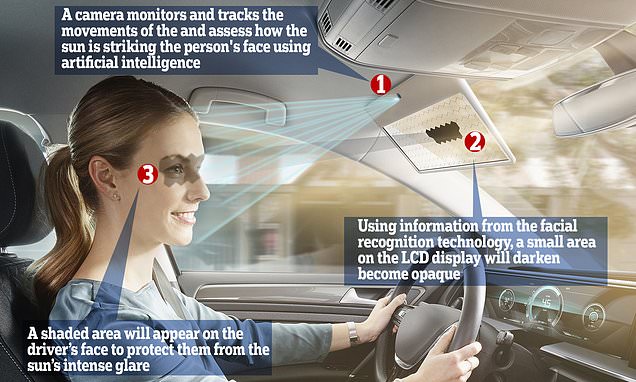 Bosch Virtual Visor
As long as there've been cars, there's been glare. Bosch thinks you have better things to do while driving and this week debuted its Virtual Visor, which will use a driver-facing camera and a smart flip-down LCD to digitally block sun glare.
Sony electric vehicle
We expected a lot from Sony at CES, but this surprised us: a prototype Sony electric car based on the Vision-S platform, Sony's collection of sensors, imaging and entertainment technology designed for the next generation of electric vehicles.
Mercedes-Benz Vision AVTR
Coming out of a partnership between Mercedes-Benz and James Cameron -- the creator of the Avatar movie -- this concept car certainly looks like it would fit right in on the Pandora moon from the movie. The car can detect your pulse and sense your breathing, Mercedes said, to create a symbiotic relationship between you and the vehicle.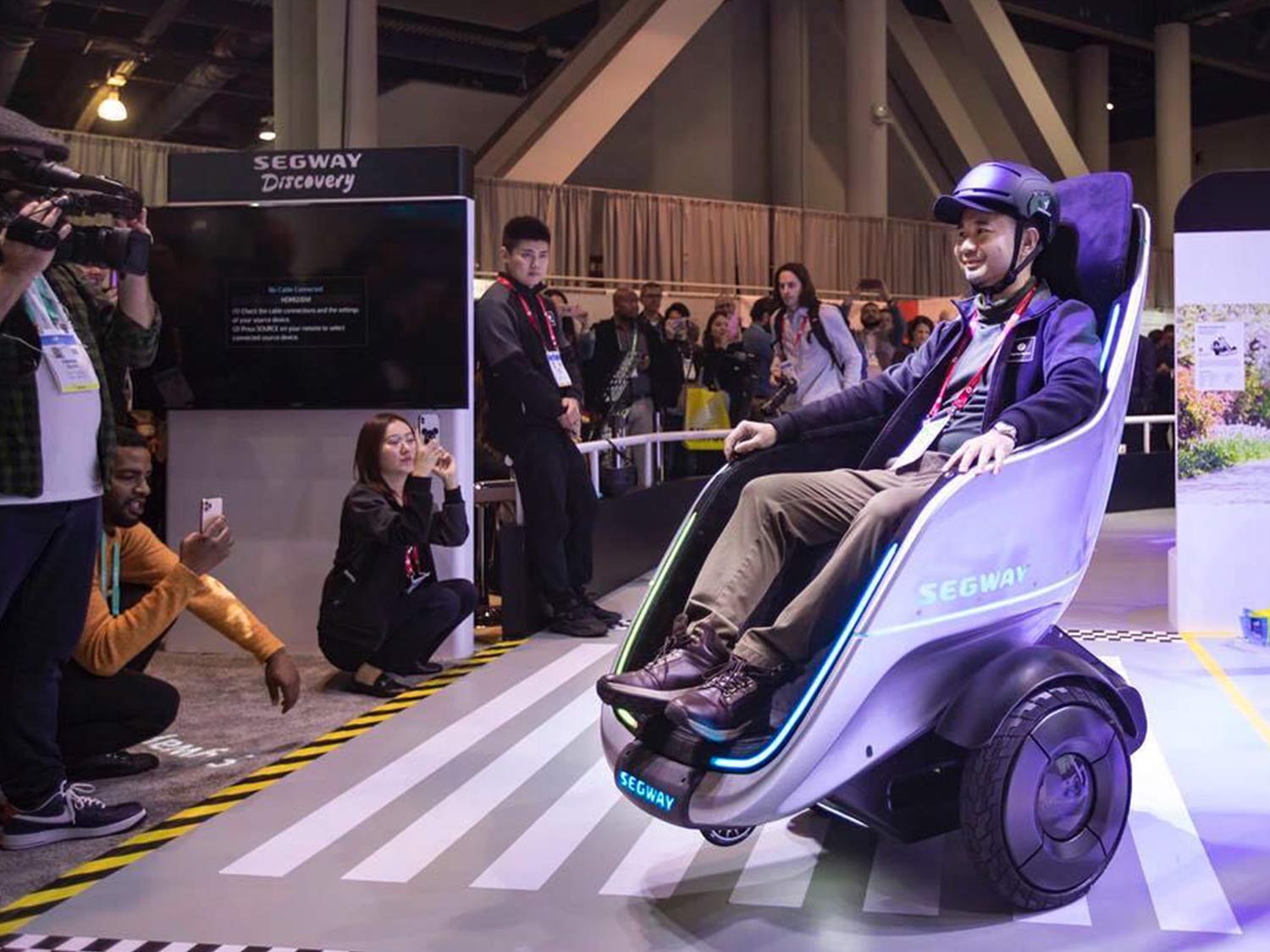 Segway S-Pod
Your ride is here. Segway at CES rolled out its S-Pod, a self-balancing, egg-shaped indoor/outdoor personal vehicle. It can hit 24 mph, and we look forward to seeing Segway polo played with this.
Wello Family
It's a bike. It's a car. It's solar powered. It's perfect for runs to the grocery store. It's the Wello Family, and at 7.4 feet in length and 2.7 feet in width, it will be a cinch to park. And you can convert the backseat into a trunk to hold your packages.
BMW iNext all-electric SUV
Expected in 2021, the BMW iNext all-electric SUV will come standard with 5G wireless that will support the vehicle's automated driving capabilities and infotainment system. And the 5G connection will allow for larger over-the-air updates.
Rivian electric truck and SUV with Amazon Alexa
Rivian said its embedding Amazon Alexa into its upcoming electric vehicles. Alexa will perform all the usual stuff: play music, make calls, send directions to connected devices. But you'll also be able to control the interior climate, pop the trunk, control the windows and even view the pickup truck's bed camera if you have an Echo Show or Fire TV.
Fisker Ocean SUV
Costing less than a Tesla Model 3, the Fisker Ocean is "the world's most sustainable vehicle," the company claims, with a full-length solar roof, recycled carpeting, vegan interior and "eco-suede" interior textiles. It will go for $37,500, or you can lease for $379 a month.
Volkswagen W ID Buzz
Self-driving cars got a little more real at CES as Volkswagen said it's building a center in Silicon Valley to develop autonomous driving technology and a division to support the effort. The goal is to create self-driving vehicles for consumers and robotic vehicles for commercial use, like the ID Buzz EV pictured here.
Comma.ai enabled Honda Civic
We took a ride through Las Vegas streets using the assisted-driving Comma.ai device, which can assist with your car's steering, accelerating, and braking within its lane. The assistive system pulls from about 10 million miles of driving data to guide it.
Jabra Elite Active 75t true wireless earbuds
The Jabra Elite Active 75t true wireless earbuds are the waterproof version of the Elite 75t, which earned a CNET Editors' Choice award last year. These equally excellent earbuds will go on sale in February for $200.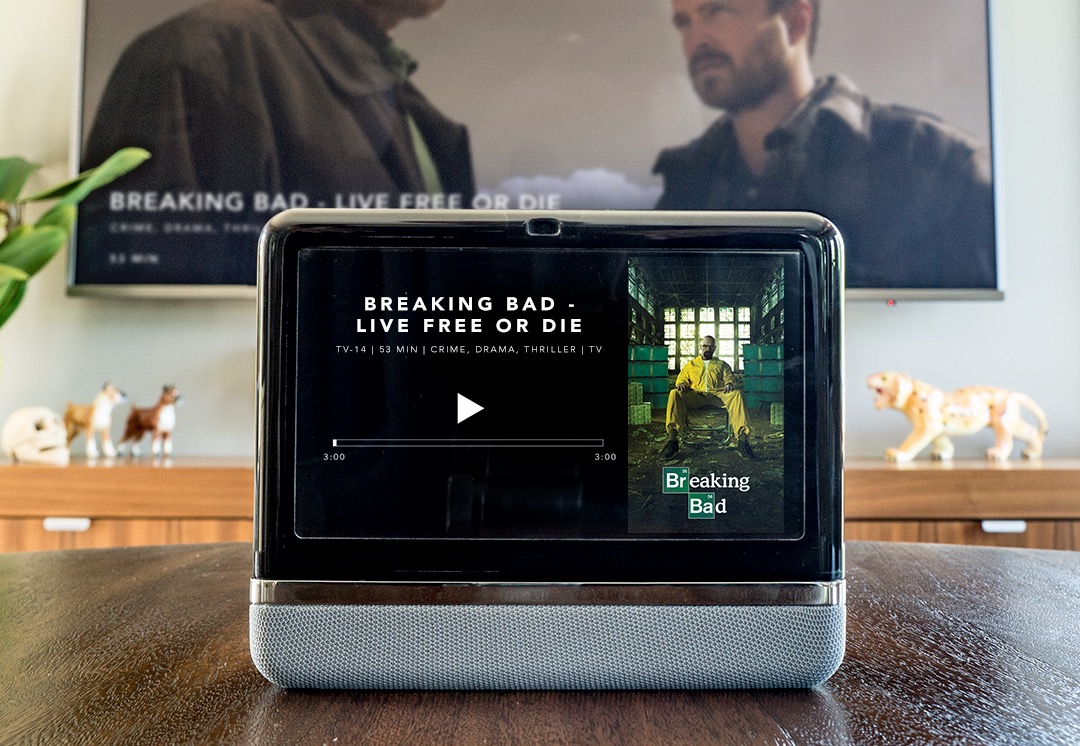 Dabby
Being a cord cutter can be great. But hopping between your different streaming services to find the show you want can be less so. The answer? The Dabby home entertainment device can consolidate all your subscription services in one place and even replace your streaming device and let you search for your show, which Dabby will find for you. The device will work with a variety of streaming services, including Netflix, Hulu, Disney Plus and Amazon Prime Video.
Vizio P-Series Elevate soundbar
New for CES, the Vizio P-Series Elevate soundbars offer a striking look and a nice collection of new technologies, including mechanically rotating drivers that can serve either as height channels or to boost the existing stereo channels.
Vizio OLED TV
More from Vizio: This OLED TV will be the first from the the television manufacturer that up to now has been known for its affordable LCD TVs at the low end and excellent picture quality televisions at the high end.
Samsung's Q950TS 8K TV
The Q950TS 8K TV from Samsung uses a bezel-free QLED screen that goes right to the edge of the frame. While it might be too early to enjoy 8K content, the Q950TS will come with lots picture-quality improvements that may make it worth getting the TV now.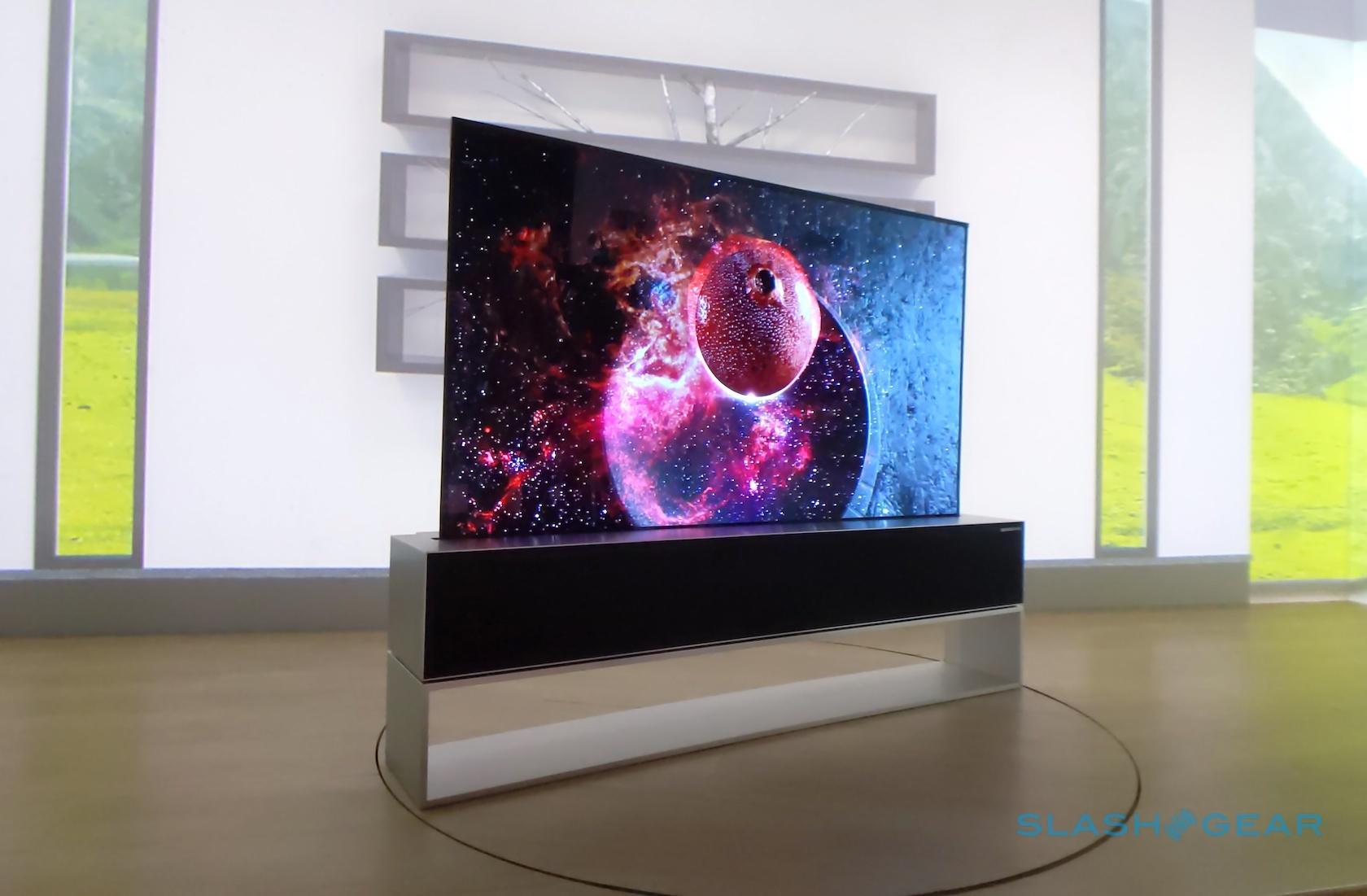 LG rollable TV
We've been waiting for this: LG's 65-inch rollable OLED TV was supposed to arrive in 2019, but LG says it will now come this year. Priced at $60,000, the TV will be flexible enough to roll up into a cabinet, and it will ship by the third quarter.
Samsung Sero
As you'd expect, Samsung was all over TV at CES this year. Its Sero TV is designed for the way you use your phone: Flip it from vertical to horizontal using the motorized mount to watch videos in standard widescreen or portrait mode. And it syncs with your Samsung Galaxy phone.
Skyworth OLED and 8K TVs
At CES, Chinese TV-maker Skyworth previewed its entry into the high-end television market with OLED and 8K LCD TVs in 65-, 75- and 77-inch sizes. Big in China, Skyworth is valued at $19 billion, employs over 40,000 people worldwide and hopes to make a big splash in the US with these TVs.
Origin PC Big O
Origin PC's Big O combo gaming console/PC uses a modified Corsair Crystal Series 280X Micro-ATX chassis to fit a gaming PC and a console on each side of the case. You can choose an Xbox One S All-Digital Edition or a PlayStation 4 Pro.
Dell foldable tablet
Phones aren't the only things you can fold. Dell is working on a large folding tablet prototype you can bend 90 degrees to have one half serve as an onscreen keyboard and the other half as the display.
Lenovo ThinkPad X1 Fold
Laptops can fold, too. The Lenovo ThinkPad X1 Fold, a 13-inch OLED slate, can bend and fold into several different configurations, letting it act like a laptop, tablet or a mini desktop.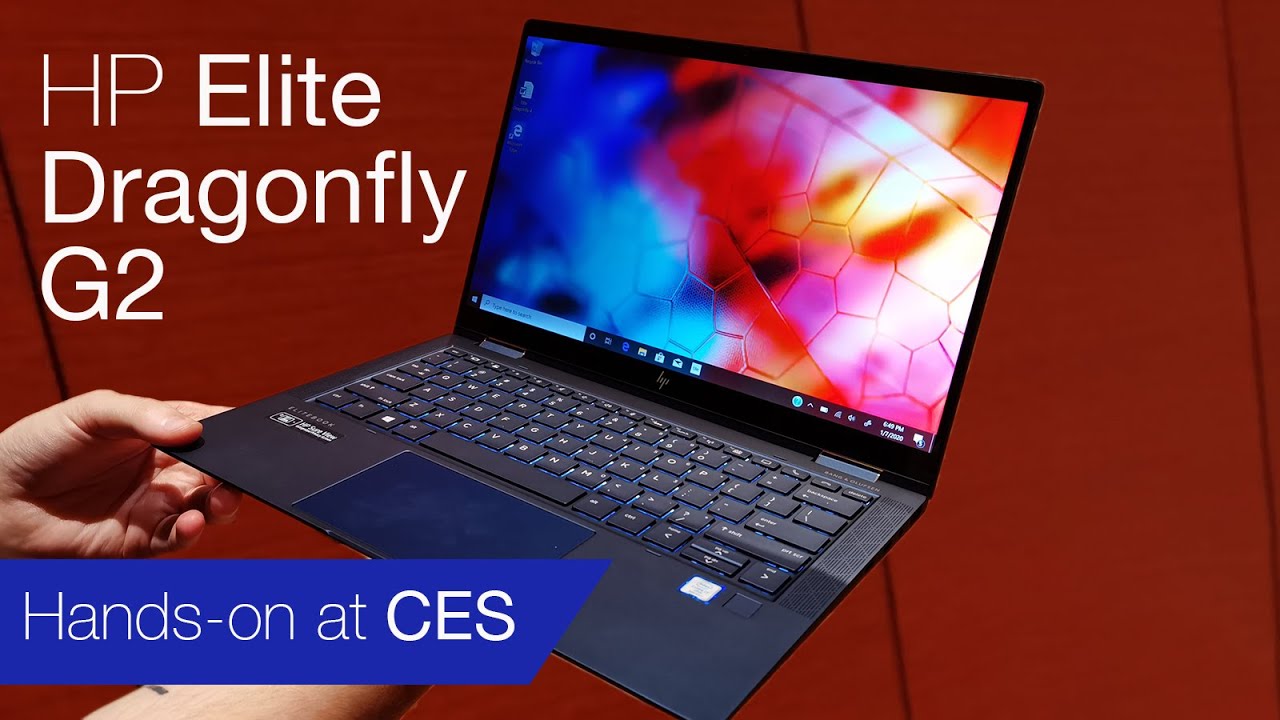 HP Elite Dragonfly G2
This business-friendly two-in-one from HP weighs in under 1kg, will handle 5G wireless, offers an improved Sure View privacy display and comes with built-in Tile support for smart location tracking of the device.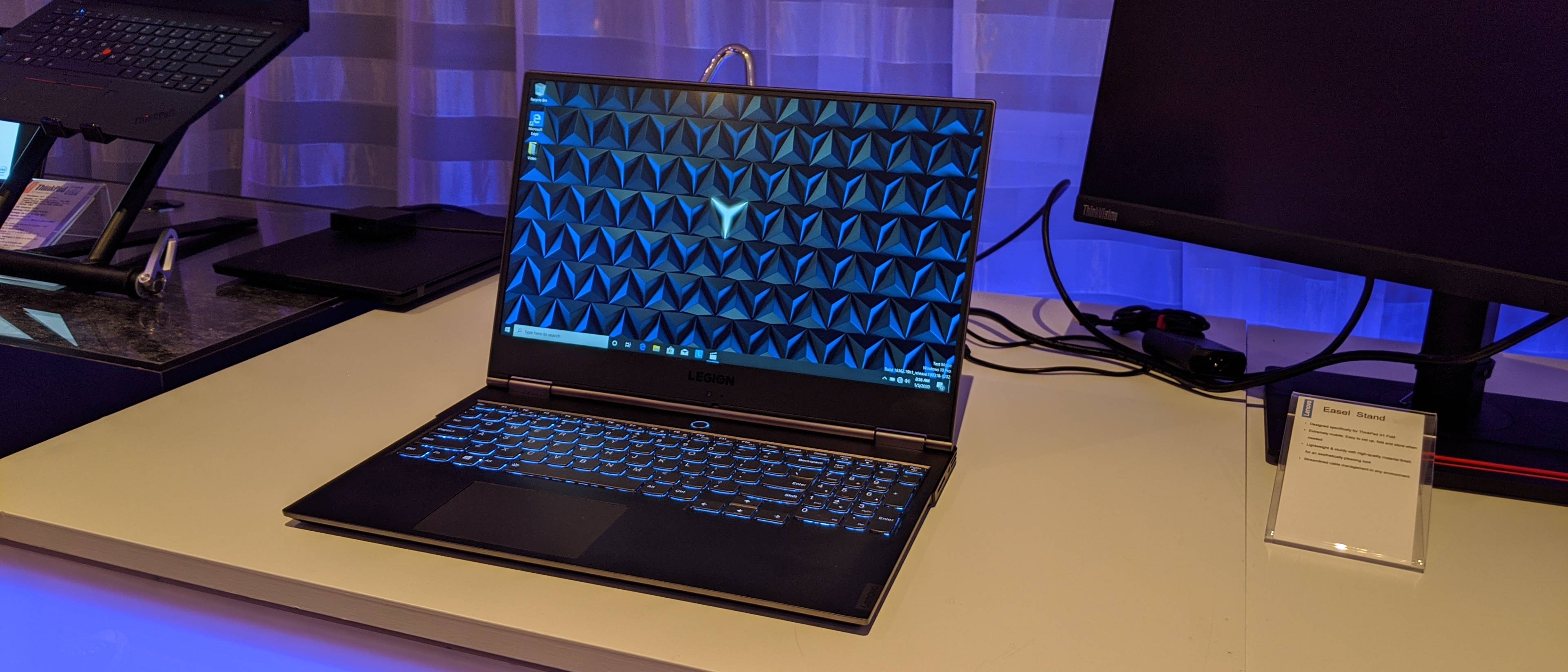 Lenovo Legion Y740S
The sleek Legion Y740S gaming laptop weighs just 4.2 pounds, is 0.6-inch thick and starts at $1,100. The thin laptop will use the integrated graphics that come with the Intel Core i9 H-series processor it uses. If that's not enough, Lenovo will sell you an external Thunderbolt 3 GPU box that lets you upgrade your GPU outside of the laptop.
Lenovo Yoga 5G
Another from Lenovo, the Yoga 5G is the first PC to be powered by Qualcomm's Snapdragon 8cx 5G Compute Platform. It will handle 5G on both millimeter wave full-band and sub-6GHz 5G networks and get up to 24 hours of battery life.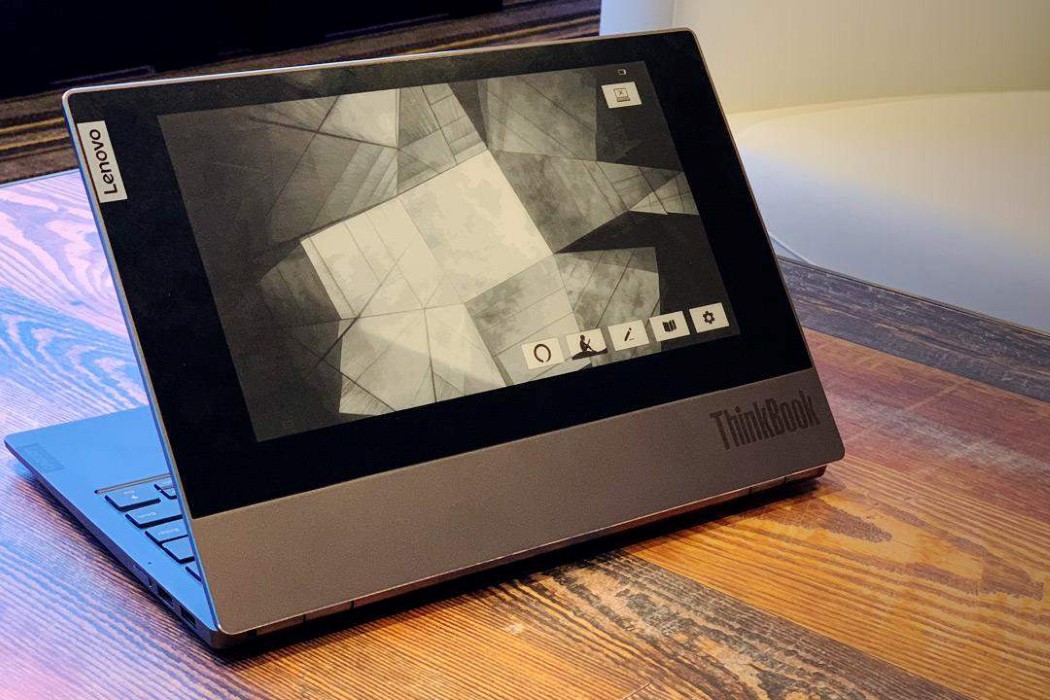 Lenovo ThinkBook Plus with secondary E Ink display
One more from Lenovo. This 13.3-inch laptop comes with a secondary 10.8-inch E Ink display on the outside of the lid so you can jot notes and create illustrations and diagrams with the Lenovo Precision Pen, as well as receive notifications on the display.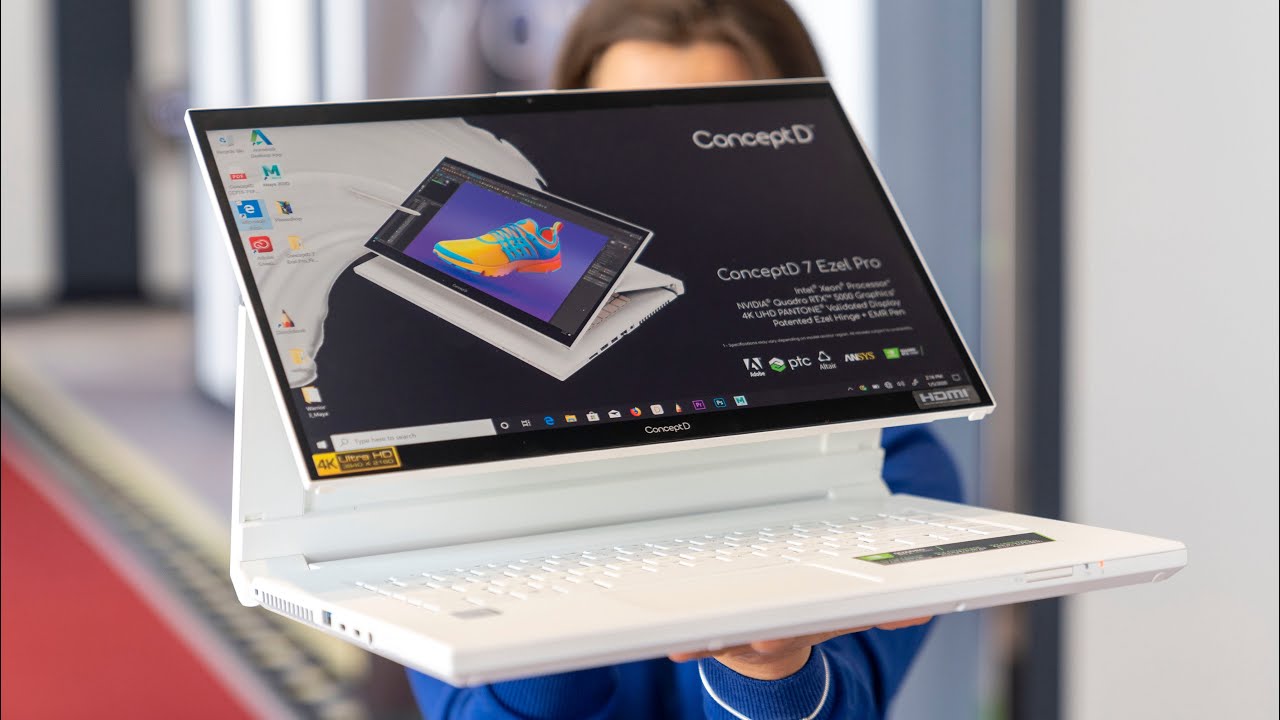 Acer Concept D 7 Ezel
The Concept D 7 Ezel's display uses a new convertible design to let you position the screen in a variety of positions, including being able to position the screen above the keyboard.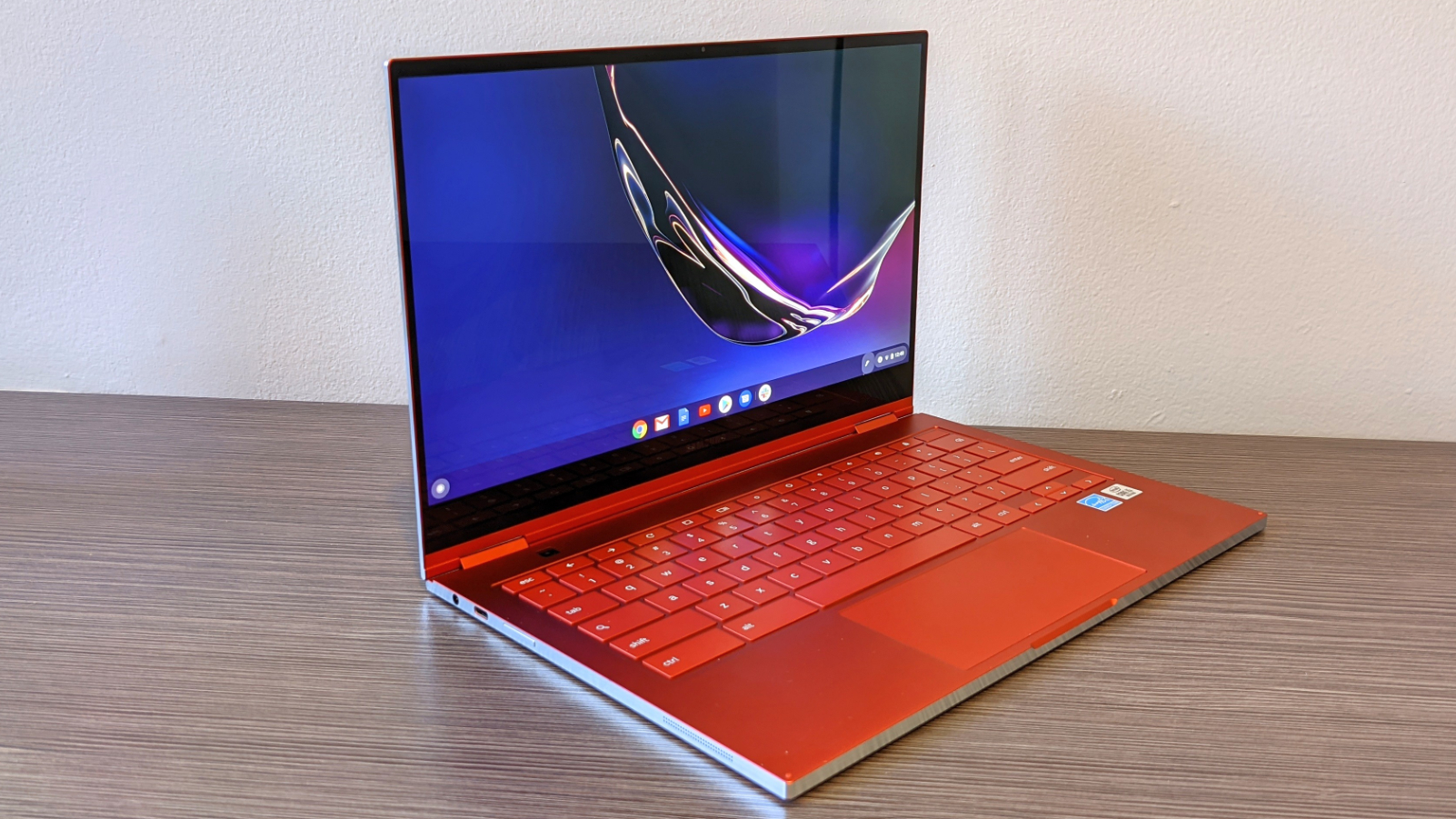 Samsung Galaxy Chromebook
This is not your school district's Chromebook. Samsung's Galaxy Chromebook will weigh 2.2 pounds (1 kg), feature a 4K UHD-resolution AMOLED display, and use a 10th-generation Intel Core i5 processor with 16GB of memory and up to 1TB SSD storage.
Nikon D780
Who said DSLRs are dead? Not Nikon. Its new D780 builds on the popularity of the D750 and adds mirrorless features like live view and video enhancements to create a new camera in a DSLR form-factor.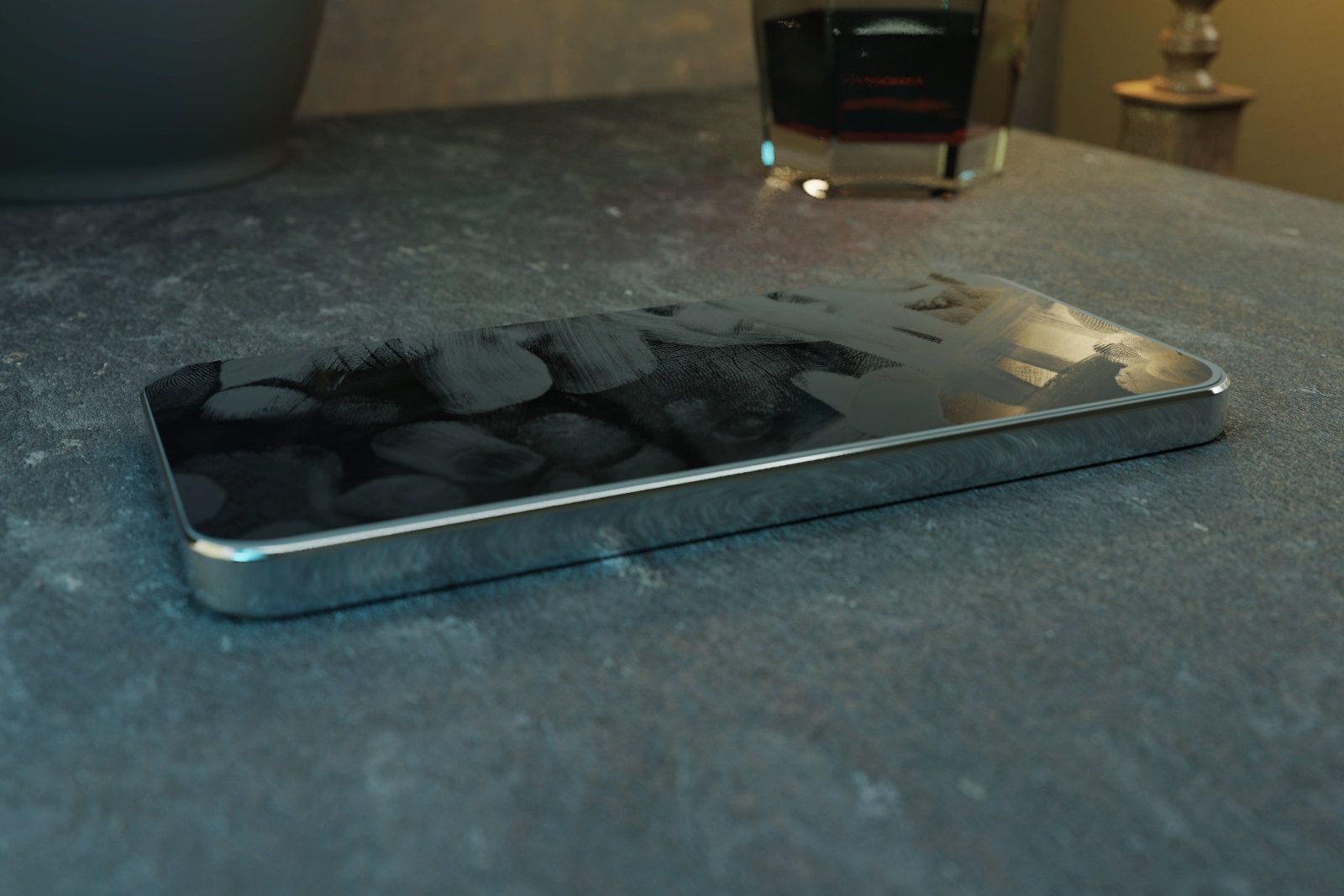 OtterBox antimicrobial screens
Attention, germophobes: New screen protectors from OtterBox and Corning will have EPA-registered antimicrobial technology infused into the glass that will keep you and bacteria far away from each other as you text.
Side Pocket Wireless
The fanny pack is about to be cool again. The Side Pocket is a fanny pack with a wireless charger tucked inside: Put your phone in one of its pockets, and you're phone will charge up as you go.
Belkin Soundform Elite
This combo smart speaker/wireless charger from Belkin is a handy way to make use of space on countertop or nightstand. Powered by Google Assistant, the speaker is designed to suppress vibrations while producing high-quality sound, which will keep a phone in the wireless charging cradle from bouncing around.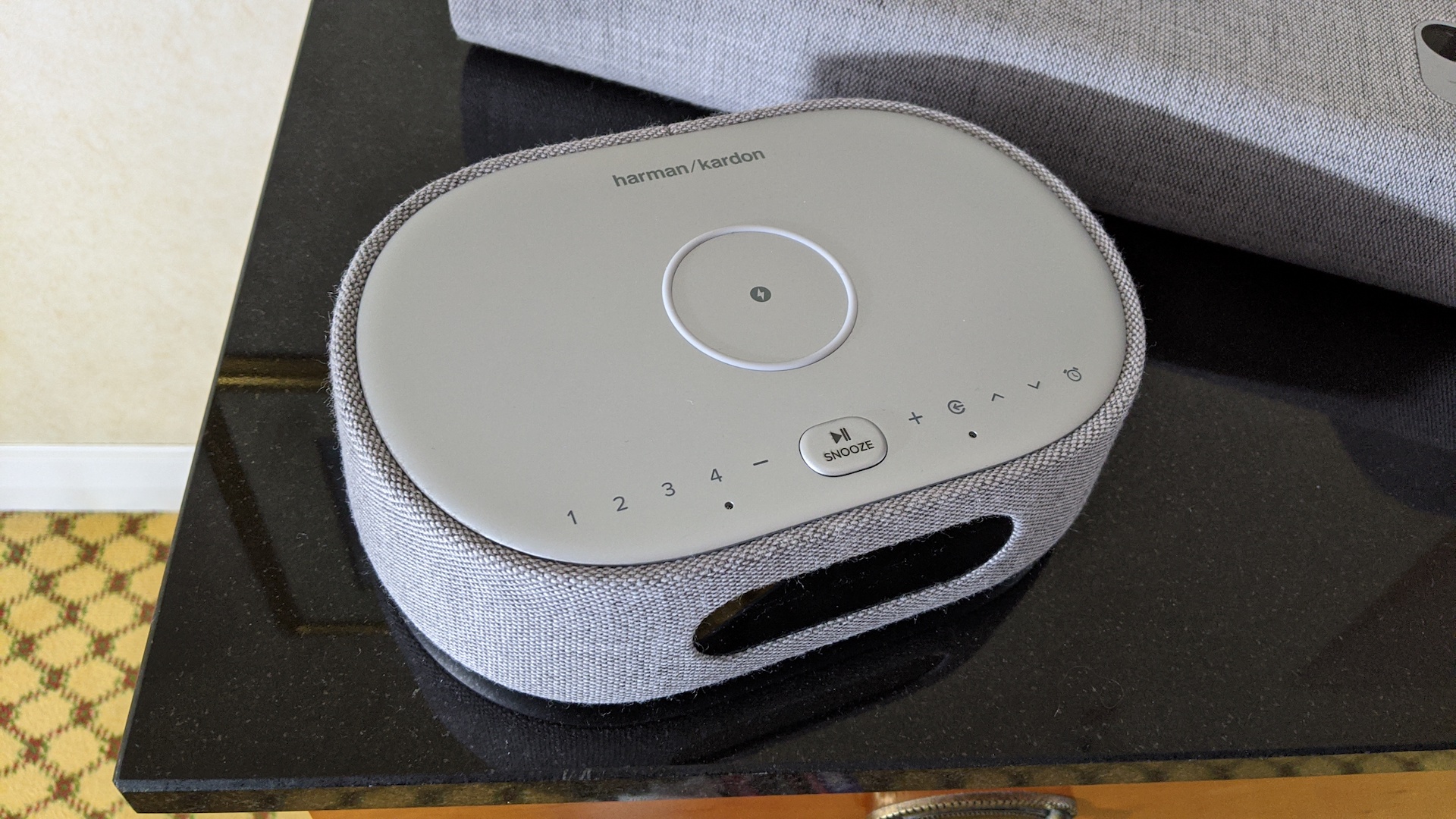 Harman Kardon Citation Oasis
The smartest smart clock? The Citation Oasis from Harman Kardon is a smart speaker and LED clock that offers wireless charging and an onboard Google Assistant. It also works as a streamer with a Chromecast and Apple AirPlay. What more could you want?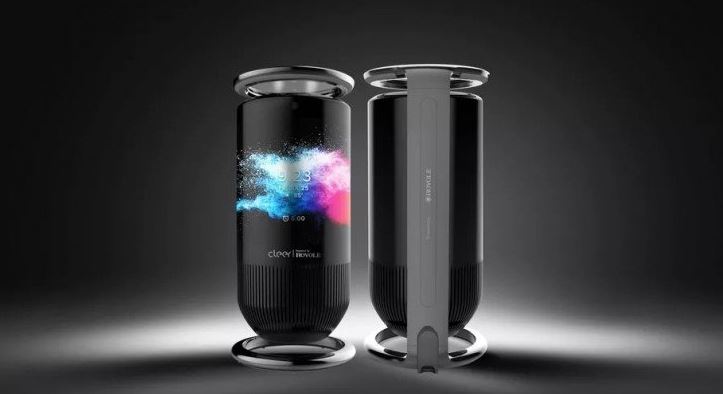 Royole Mirage
At CES, we saw bendable screens on phones, tablets, PCs... and smart speakers. The Royole Mirage is an Alexa-driven smart speaker with a 8-inch AMOLED display wrapped halfway around the device.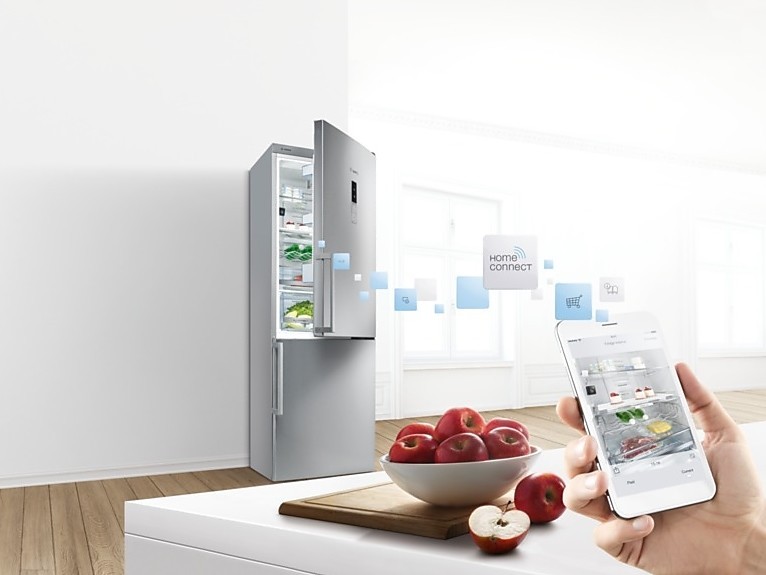 Bosch Home Connect Fridge
This fridge from Bosch uses cameras to identify the food you're keeping cool and suggest recipes based on the inventory of ingredients you have on hand.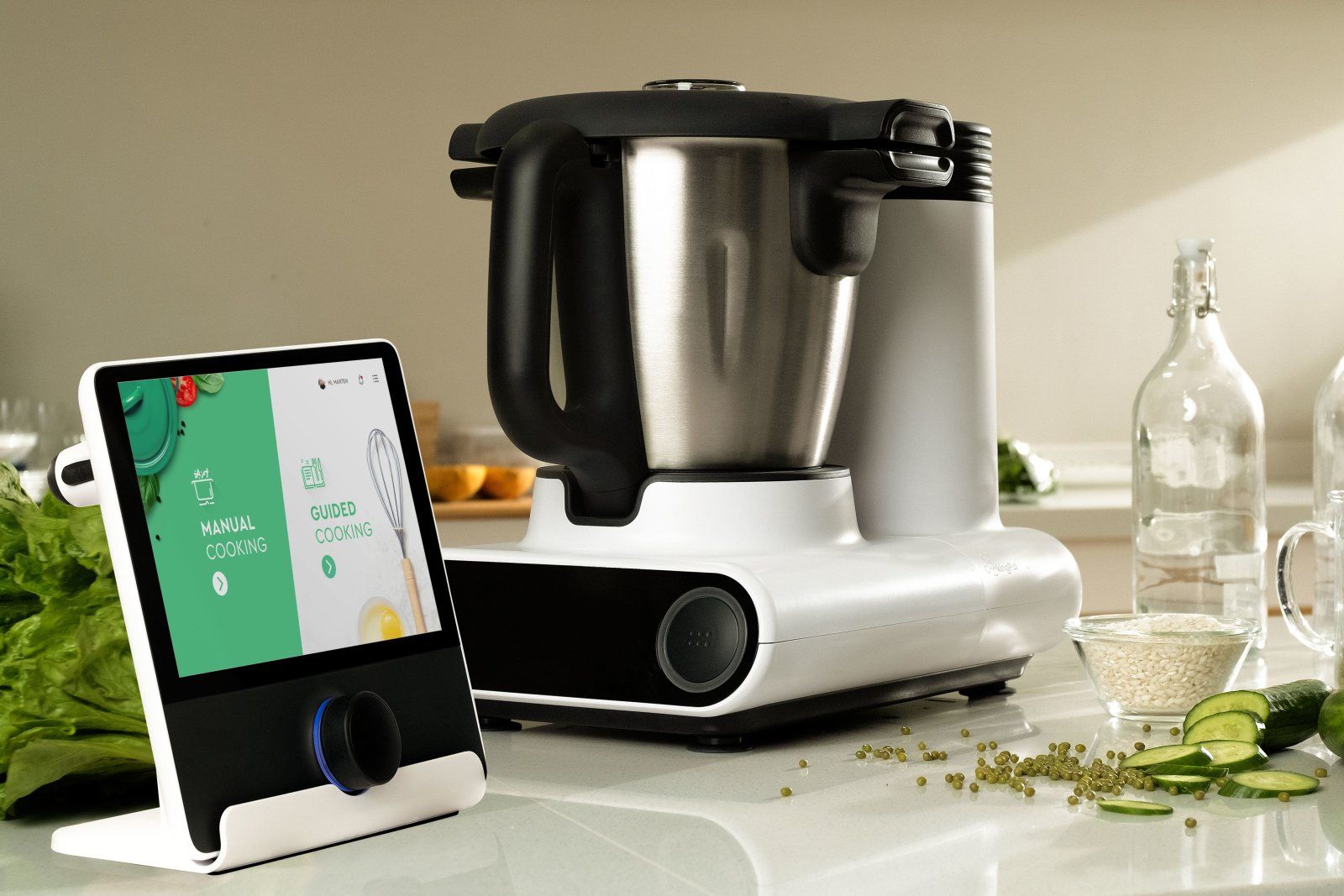 Julia countertop cooker
This do-it-all cooker from CookingPal comes with a digital recipe book and appliance controls to make a meal. It can weigh, chop, steam a dish and has a self-clean option to tidy up afterward.
Sepura composter
Honestly, what I hate most about composting is hauling the scraps out to the compost bin each day. Sepura wants to mercifully lighten my load. The Sepura system attaches to existing plumbing and separates food scraps from liquid you send down the drain. It can hold up to six gallons of food waste, and thanks to a built-in carbon filter, it keeps the container odor-free for up to a month before you have to haul it out to the bin.
LG ThinQ Washer
LG says this AI-driven washer will be able to detect what you've thrown in basket -- jeans, towels, whatever -- and automatically determine the best cycle for those fabrics. And if you have the compatible dryer, it will choose the optimal setting to dry the clothes, too.
Wemo Wifi Smart Plug and Stage
Wemo expanded its collection of home automation gadgets by going smaller. The first gadget, the Wemo Wifi Smart Plug, works just like the Wemo Mini it replaces but is a bit smaller. The second, the Wemo Stage, is a scene-triggering remote control you can dock in the wall. Beyond triggering Wemo scenes -- such as movie mode lighting or away lighting -- it can trigger Apple HomeKit scenes.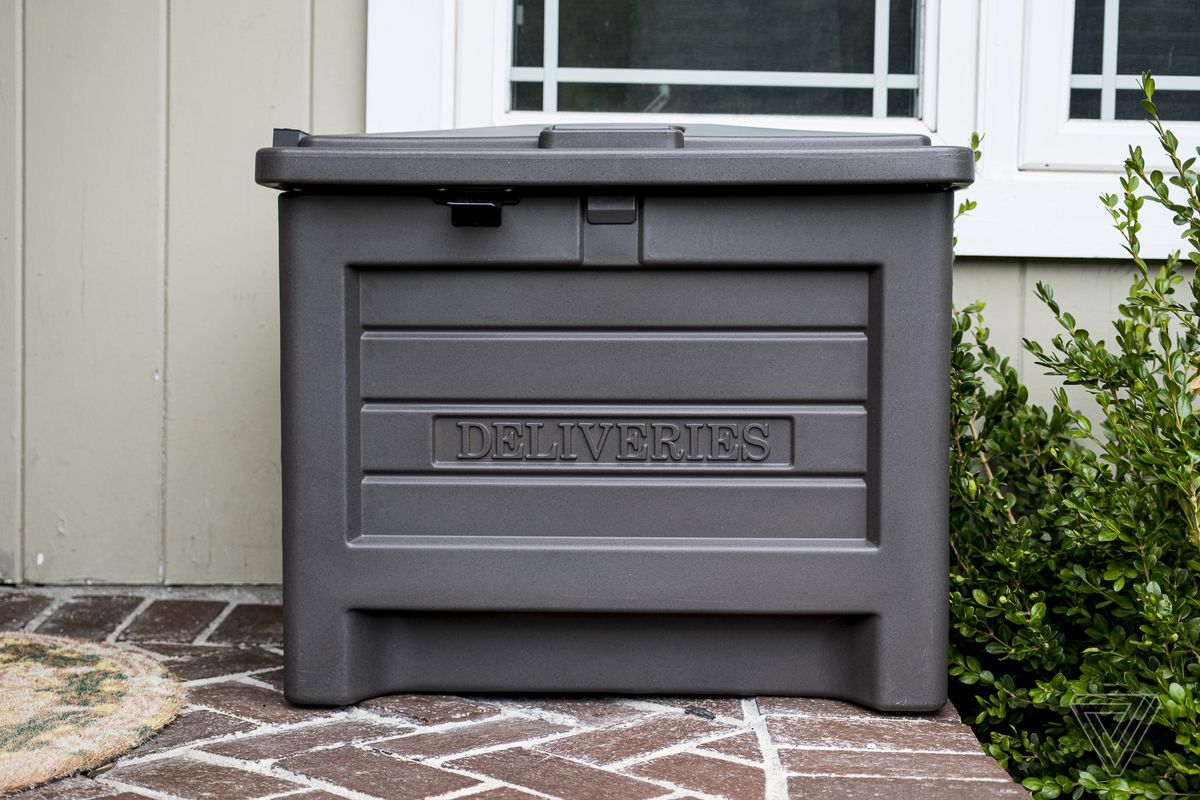 Yale smart storage
You might know Yale for its locks. But it wants to secure more than your doors and at CES it unveiled Yale secure delivery boxes, cabinet locks and smart safes that compatible with the Yale Access mobile app and Yale Connect Wi-Fi Bridges so you can monitor your devices remotely and share access with others.
Level Lock
This smart lock is not much to look at, and that is the point. The Level Lock hides inside your door, replacing only the internal components of your existing lock, letting you to continue to use your keys. But with the lock you can share access through the app, remotely unlock, set up a geofence to unlock the door, and use your phone for keyless entry. And it's powered by a CR2 lithium battery. if you don't want to advertise that you have a smart lock, this is for you.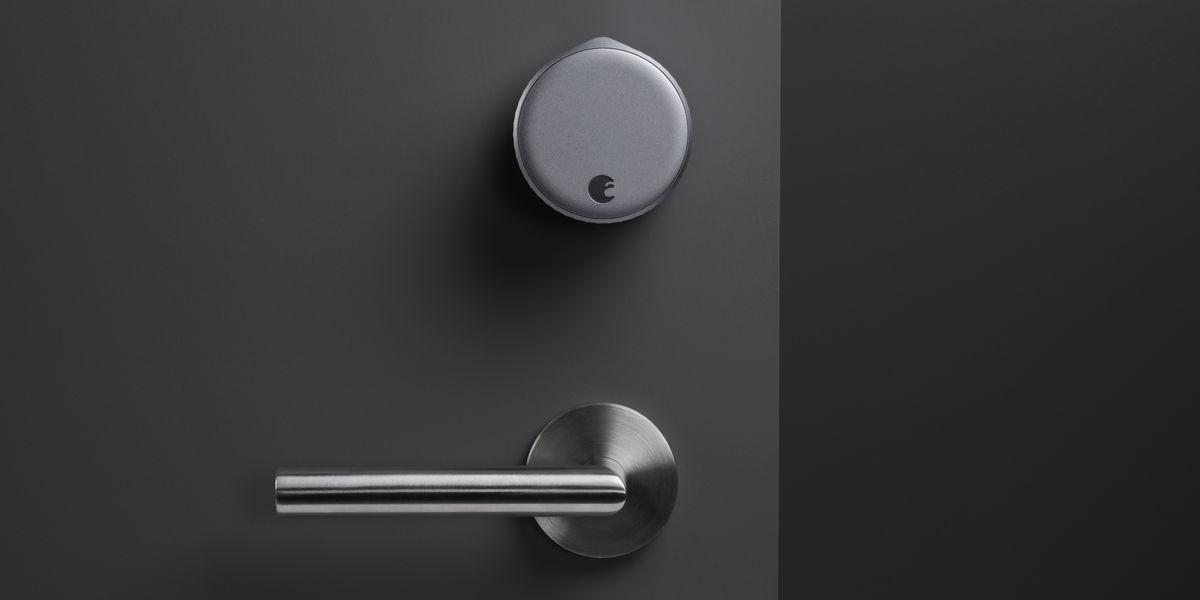 August Smart Lock
The August Wi-Fi Smart Lock is 45% smaller than its older, popular smart locks. And that's great. It feels nicely sized, sturdy and grippy. And it has built-in Wi-Fi, so you won't need an August Connect Wi-Fi bridge to lock and unlock the smart lock remotely.
Shepherd Lock
How cool could a deadbolt lock be? This cool. The ordinary-looking Shepherd Lock turns your existing deadbolt into a touch entry lock using a touch sensor. When your phone, smart watch or key fob is within range, the lock's Bluetooth transmitter senses it. Then, touch the deadbolt to open the door, and touch again when you're leaving to lock it.
Abode Outdoor/Indoor Smart Camera
This $199 weather-resistant security camera lets you hard-wire it like a doorbell or plug it in to a nearby outlet for power. It lacks a buzzer at the moment, but Abode says one is on the way.
Sleep Number Climate360 smart bed
From Sleep Number, this smart bed lets you track your heart rate and breathing rate through its companion app to look for trends and help you sleep better. And of course, you can adjust the firmness on either side of the mattress to tune the comfort level for you and your partner.
Dux Alexa bed
This may be the most expensive Alexa device for the home we've seen. The $4,950 Alexa Dux bed from Duxiana will be available in queen, king and California king sizes and include an Alexa speaker to help you with your bedtime routines when it ships in May.
Urgonight
If you suffer from chronic insomnia or just want to sleep better through the night, UrgoTech says it can help. The French startup said its Urgonight padded headband can train your brain during the day to help you sleep better at night.