The world population is expected to increase to 9 billion by 2050, which means we need to increase global food production by 70% to prevent massive famine according to the United Nations' Food and Agriculture Organization. Simultaneously, the agriculture industry is facing increasing production costs, labor shortages, land management inefficiencies, food waste, and disconnected consumers demanding transparency to the origin of their food. Agtech startups worldwide are developing innovative solutions to tackle these challenges. In this article, I will highlight 15 agtech startups providing creative solutions to feed the world. 
Top Startups Leading Innovation in Agriculture
1. EarthSense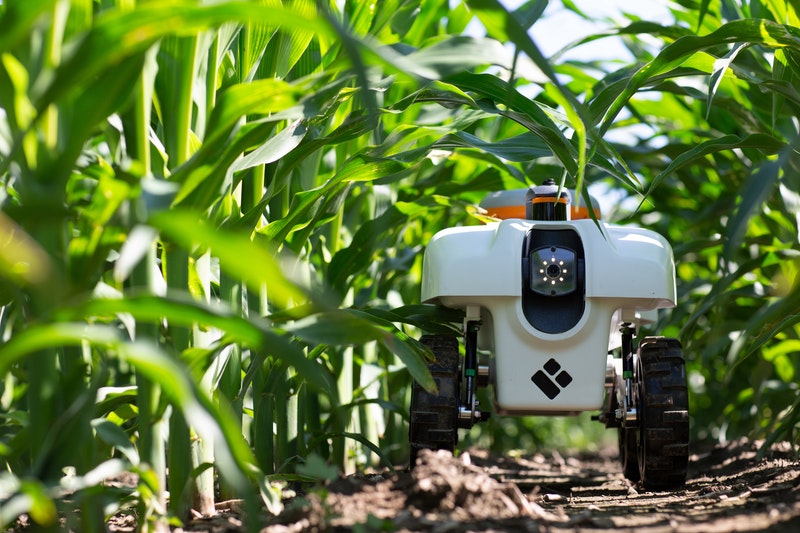 EarthSense has developed an autonomous robot, TerraSentia, that contains a variety of sensors to collect data for plants' health, physiology, and stress response. EarthSense uses machine vision and machine learning to seamlessly convert field data to specific, actionable information about plant-traits.
2. Biome Makers
Biome Makers has developed the first machine learning system integrating microbiome information and AgData. They use DNA Sequencing technologies and proprietary Intelligent Computing systems to explain, in detail, the impact of microorganisms in soil and how they affect different crops. Biome Makers provides actionable recommendations that allow customers to improve their agricultural production and quality.
3. Verdical
Verdical is an automated indoor gardening system allowing anyone to grow greens and herbs with the touch of a button. By using Verdical, restaurants can eliminate their supply chain and connect consumers directly to their ingredients for an enhanced experience. Verdical transforms indoor areas into artistic, life-sustaining spaces and enables urban areas to grow their own local food.
4. Kakaxi
Consumers want to know where their food comes from. Kakaxi, a solar powered farm monitoring device, is the ultimate tool for farm-to-table transparency. Kakaxi uses sensor technology to capture and broadcast accurate, hyper-local weather data. It also creates a time-lapse video of food growth showcasing the story of food.
5. Kray Technologies
Kray Technologies created the world's first digital - and, fully unmanned - drone crop-sprayer that delivers on-demand fertilizers and pesticides right to farmers' fields. This solution requires less fuel, less maintenance, and less staff compared to current alternative methods, cutting down costs significantly for farmers. Kray Technologies' drone can process up to 1200 acres per day while meeting the EPA application safety requirements. 
6. AgDraft
Australia's farmers' biggest challenge is finding quality labour. Agdraft is solving this problem by developing "LinkedIn" for the agriculture industry. Agdraft is an online platform connecting Australian farmers to skilled, rural workers and uses an AirBnB style reviewing system to build trust between both parties. 
7. Motorleaf
Motorleaf uses artificial intelligence and machine learning to provide precise and automated harvest yield forecasts for hydroponic, commercial greenhouses. This tool equips growers with software tools to gain better capacities to monitor, control, and predict the future yields of their harvests. 
8. mOasis
Using proprietary chemistry, mOasis manufactures BountiGel®, which allows growers to optimize the usage of water in agricultural soil. It has been proven to reduce water usage on a wide variety of crops and transplants, which in turn improves growers yields. BountiGel® utilizes a non­‐toxic, next-generation soil additive called Aquamer®. 
9. Trapview
Trapview is an automated pest monitoring and forecasting platform that enables reliable collection of pest monitoring data. It provides near real-time indications of pest occurrences, allowing growers to successfully respond to situations in the field.
10. AgriWebb
AgriWebb is a farm management software that simplifies record keeping, assists with audit and accreditation needs, and increases the productivity of farms. Features include full record keeping, farm mapping, operational planner, inventory management, task management, individual animal management, biosecurity plans, and more.
11. BioFiltro
BioFiltro provides wastewater treatment solutions with a patented filtration system that harnesses the digestive power of worms and microbes to remove up to 99% of contaminants from wastewater. BioFiltro's goal is to convert waste stream into regenerative revenue streams.
12. Smallhold
Smallhold is the first, and only, organic mushroom farm in NYC. Smallhold's technology allows their partner restaurants, grocery stores, and markets to grow mushrooms and leafy greens on-site seamlessly. Smallhold hopes to expand across the United States, bringing fresh produce to urban areas.  
13. Vibe Imaging Analytics
Vibe Imaging Analytics has developed Vibe QM, an inspection instrument for the post harvest grain and seed market.  Vibe QM uses machine vision and learning to measure, count, and classify grain size, shape, and color. Vibe's solution digitizes and streamlines the commercial grading, quality, and yield enhancement process while ensuring compliance with government and customer standards.
14. Vence Corp
Vence provides virtual fencing and autonomous animal control solutions. Vence has created a Fitbit for livestock that allows their customers to get real-time information related to the health and well-being of their animals. Vence technology, also, allows their customers to control the movement and grazing of their animals directly from their smartphone to create virtual fencing. 
15. Back to the Roots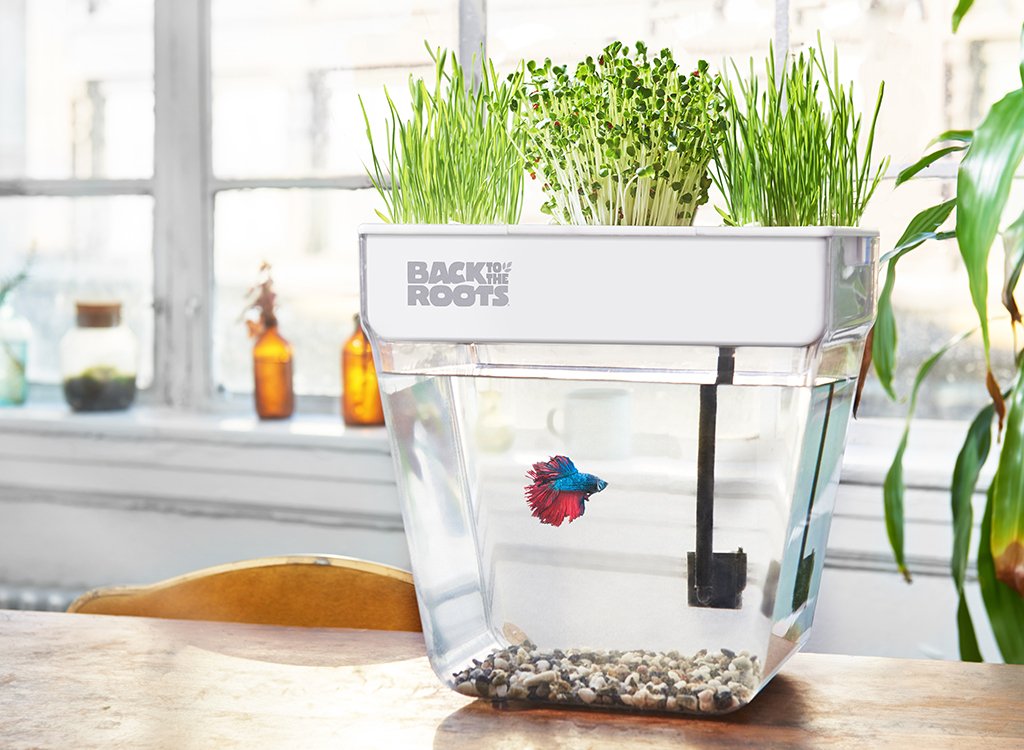 Back to the Roots is on a mission to reconnect people with food by helping them experience the magic of growing it themselves. Back to the Roots has developed indoor gardening kits such as their Water Garden, Mushroom Grow Kits, Hemp Starter Grow Kit, and more.